Tag: Inter Milan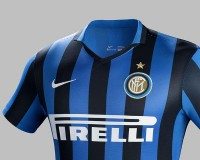 In Milan, FC Internazionale, perhaps better known as Inter Milan, and Pirelli have confirmed that they are finalising an agreement for a five-year, long-term relationship regarding the football club's shirt sponsorship deal. No details of the financial arrangements were given, except that the deal will include a fixed component and a variable one, based on the team's sporting performance.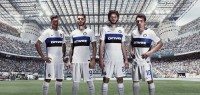 The most noticeable feature of Italian football club F.C. Internazionale Milano's newly-unveiled away kit is that the Pirelli name doesn't appear on the shirt. Its absence brings to mind comments Pirelli CEO Marco Tronchetti Provera made when Inter stood before the Europa League exit in May, however the tyre maker remains closely linked to the new kit – the Pirelli name has made room on the away shirt for Driver, the company's network of independent tyre dealers.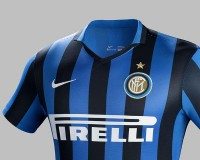 Italian football club F.C. Internazionale Milano recently unveiled its home kit for the upcoming 2015/16 season, a strip that prominently displays the name Pirelli – an Inter Milan sponsor since 1995 and former shareholder in the club – on the shirt. But a question mark now hangs over whether this partnership will last another season. Pirelli CEO Marco Tronchetti Provera has indicated that the tyre maker's interest in sponsoring Inter Milan may wane if the club fails to secure a berth in next season's Europa League.