Inter presents 2015/16 away kit – minus the Pirelli name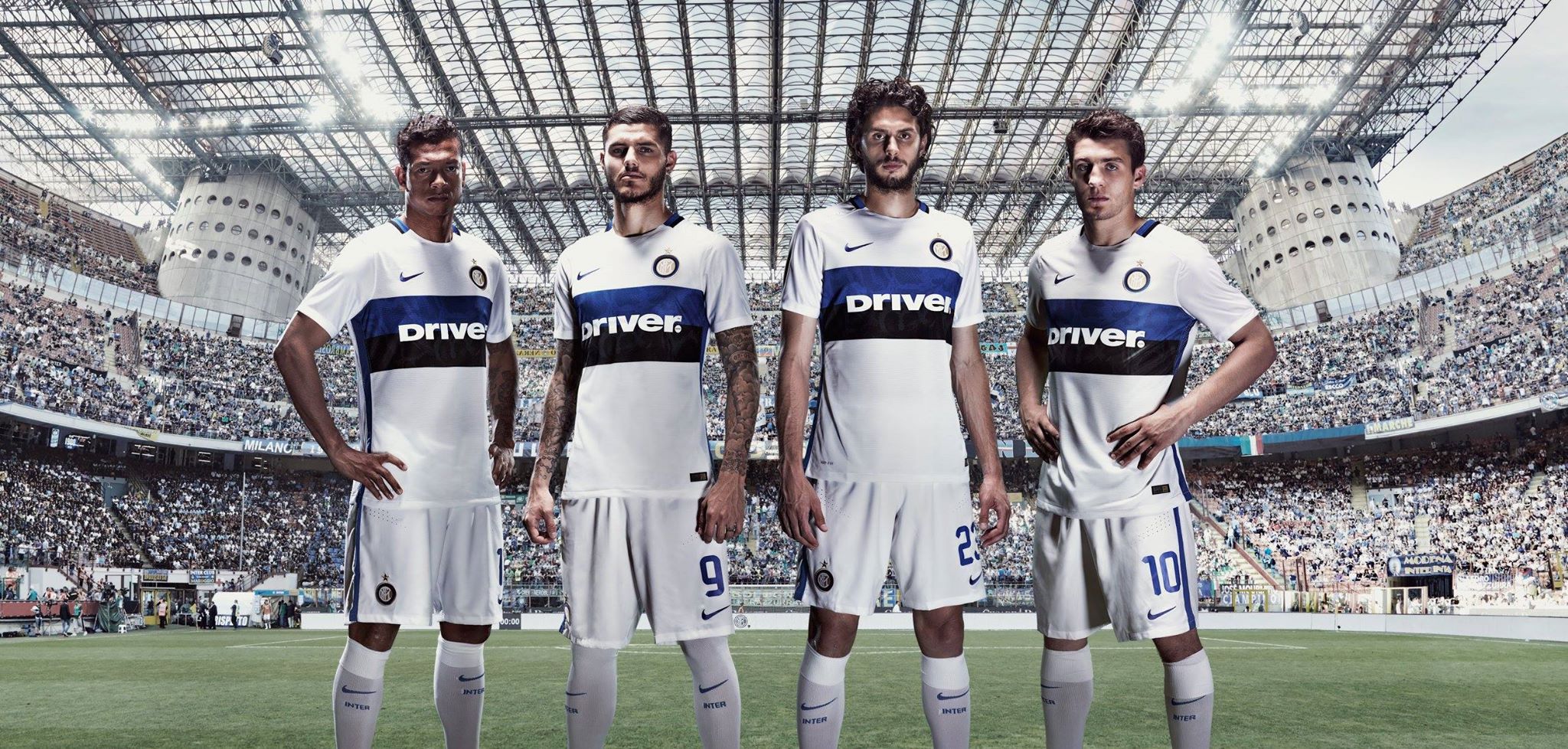 The most noticeable feature of Italian football club F.C. Internazionale Milano's newly-unveiled away kit is that the Pirelli name doesn't appear on the shirt. Its absence brings to mind comments Pirelli CEO Marco Tronchetti Provera made when Inter stood before the Europa League exit in May, however the tyre maker remains closely linked to the new kit – the Pirelli name has made room on the away shirt for Driver, the company's network of independent tyre dealers.
At a press conference held at Inter's training camp in South Tyrol on 7 July, Pirelli chief of marketing operations, Guido Maestri, explained that the Driver brand won't replace Pirelli, rather it will "work together" with the Pirelli brand. "We want that to be clear: Driver will stand side by side with Pirelli. That's why the historic Pirelli logo remains on the home kit, while Driver adorns the away kit."
"We're very pleased, this is a great moment for us," stated Driver CEO Antonella Lauriola. "We've grown and now we've become a point of reference for many, so we wanted to strengthen this partnership and be linked to such a prestigious club. Having our logo on the F.C. Internazionale shirt is a source of great pride."
Commenting on his ten years as a player, Inter first team club manager Dejan Stankovic observed that he was "incredibly lucky" to have enjoyed success with the club while wearing the away shirt. "Not much will change with Driver. Our hope is that it can guide us to new successes. Good luck to everyone for the new season."
The Driver independent dealer network currently operates in Italy, Germany, Spain, Greece, Poland and Switzerland.