Tag: Ricky Mitchell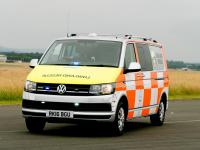 Apollo Vredestein has been selected as tyre supplier for Lowland Rescue and Kent Central Ambulance services. The services join Medi 4 Ambulance Service in using the manufacturer's products on their fleets.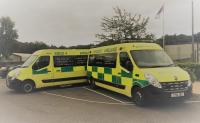 Following long-term testing with Vredestein Quatrac 5 and Comtrac 2 all-season tyres, Medi 4 Ambulance Services Ltd. has selected Apollo Vredestein as its tyre supplier of choice. Announcing its new role, Apollo Vredestein comments that its tyres easily proved to be the "perfect choice" for the pre-hospital patient care and transport solutions provider's fleet, for which "safety and the ability to perform adequately in all weathers is paramount."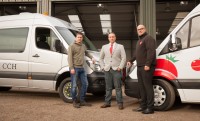 Following its entry into the UK fleet market last year with through deals with several medium-sized operators, Apollo Vredestein has landed its first fleet agreement for 2018 with Heathrow-based aviation logistics specialist CCH Logistics. The yearly contract will include the replacement of all CCH vehicle tyres, which are currently "other OE and replacement premium brands," with Vredestein products. Tyrepress.com understands that tyre fitting and maintenance will be carried out by local firm Tomato Tyres.