Traxx presents Vredestein to dealers at independents' conference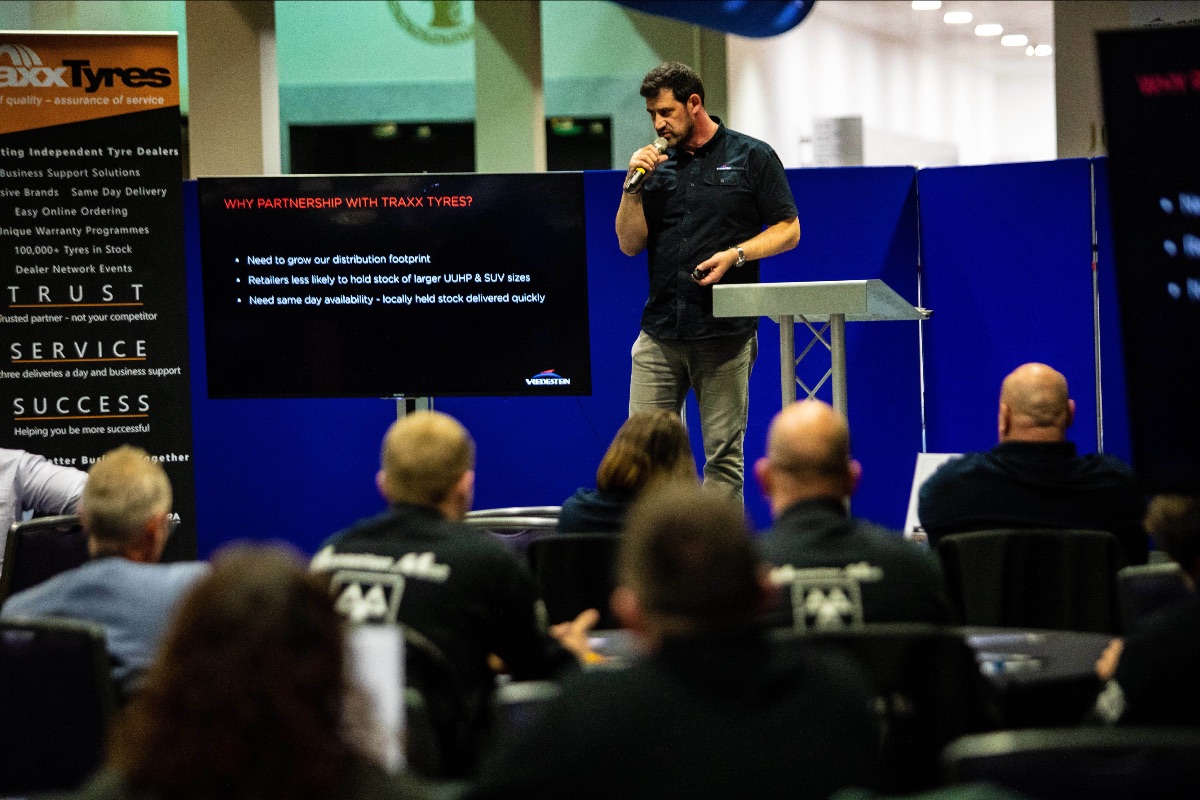 Apollo Vredestein recently announced that it is working with Traxx Tyres to distribute the Vredestein brand in the UK, and Vredestein has supported its new partnership with its participation in this year's Independent Tyre Dealer Conference, which was hosted by Traxx Tyres late last month.
At the event, independent tyre dealers, garage and MOT centres in attendance gained the opportunity to be introduced to the tyre brand and discuss the growing importance of the all-season tyre segment in the UK and Europe.
"Our presence at the conference served two main objectives," says Vredestein UK country manager, Karl Naylor. "On one hand, it gave us the chance to remind independent garages and dealers that the all-season tyre sector is consistently and rapidly increasing, with a 23.8 per cent growth in the passenger car sub-segment (October, year-on-year); even more impressively is the increase in demand in the SUV (45.7 per cent) and van range (134.3 per cent). On the other, we acknowledged the important function fulfilled by wholesalers like Traxx Tyres: efficient distribution of our products, especially the bigger size UHP and UUHP car and SUV tyres which may be not readily held in stock by retailers, broadens accessibility to Vredestein's premium range."
Vredestein claims the widest all-season portfolio on the UK market and a leading position in the UHP/UUHP segment.