Michelin CrossClimate 'exceeds all expectations' at British Gas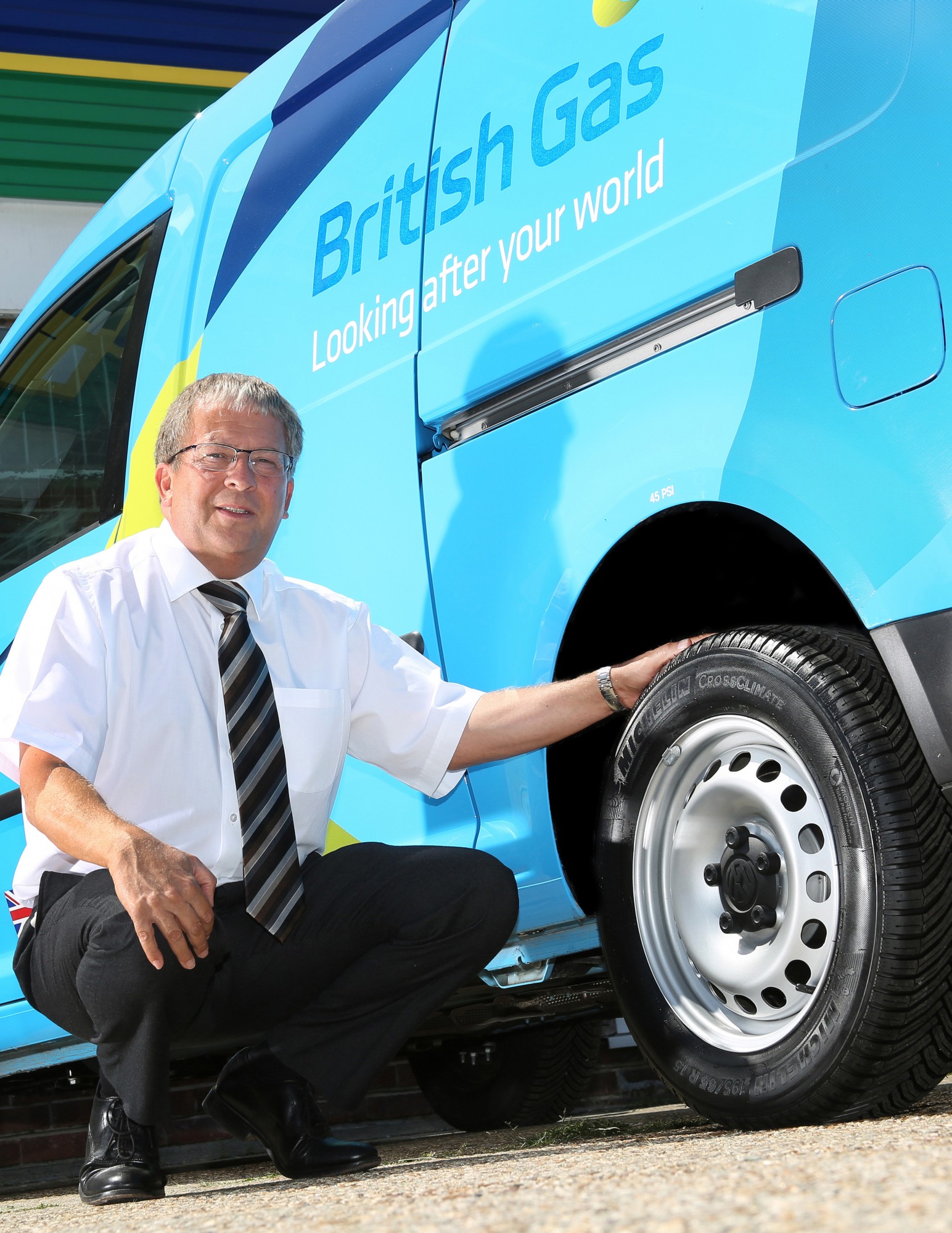 One aspect to consider in the continuing failure to increase the share of winter tyres in the UK is represented by the rise of Michelin's CrossClimate. While traditional all-season products have had a slightly larger impact than full winter models, it is perhaps also the case that the trade-off in non-winter performance has been seen as too great a sacrifice, considering the UK's moderate climate. However, the French manufacturer's conscious break from the usual development route of all-season products – it designed the tyre to perform comparably to other leading summer tyres but with increased mobility in cold weather, as opposed to the mild winter tyre plus durability in summer offered by most all-season products.
In this sense, Michelin hoped to pitch the tyre as a specific solution to the year-round mild climate of certain European nations – the UK being the most prominent example. The proof of this approach's validity has come in its popularity (the CrossClimate has sold very well in the UK), especially as exemplified by its fitment by large, prominent fleets like minicab firm Addison Lee, and energy supplier British Gas, both of whom need their vehicles to be dependable year-round. If even these fleets are willing to trust their vehicle uptime in the UK to a single tyre, rather than fitting winter tyres to guarantee seasonal mobility, it's not much of a stretch to say this single product's success has made growing the UK winter tyre market even more difficult than it was before – and that's before any competitors launch similar products.
Underlining the success of the CrossClimate further is British Gas' recent statement that the tyre has "exceeded expectations". Britain's largest energy provider's 13,000-strong commercial vehicle fleet has been running on the tyre for more than a year; it switched in mid-2015 after fleet manager Colin Marriott tested the tyre at a launch event in Geneva, comparing the technology to Michelin's winter and summer tyre ranges, as well as competitors' all-season tyres.
Marriott says: "Michelin's CrossClimate tyres have exceeded expectations in all respects. The fitments have clearly improved year-round traction for our wide-ranging fleet, especially in wet weather, and we've had nothing but positive feedback from our drivers. Knowing the company's fleet can get almost anywhere – no matter what the unpredictable British weather throws at us – offers great peace of mind, and helps us keep our customers happy."
He adds: "In fact, some of our drivers who operate in the most demanding rural environments believe the company no longer needs to operate its small number of specialist 4×4 vans for these areas, as CrossClimate tyres do such a great job keeping the vehicles on the road safely, no matter what the conditions."
The fitments offer the benefits of a summer tyre for dry or wet braking, energy efficiency and total mileage, while also boasting the braking performance and traction of a winter tyre on cold and snow-covered roads. With a V-shaped tread and self-blocking 3D sipes, CrossClimate tyres are also designed to optimise traction in snow. Described as a "claw" effect, the vertical and lateral waves of the sipes give the tread blocks greater rigidity, while also benefiting longevity, steering precision and general dry road performance. Most sizes of CrossClimate tyres have earned the top 'A' rating for wet braking on European tyre labels, and several sizes have achieved a 'B' rating for rolling resistance, with a noise rating of 68 decibels.
British Gas has tasked its OEMs to supply CrossClimate tyres on new vehicles where possible, and the company's replacement tyres are fitted by service provider ATS Euromaster under the policy.
CrossClimate tyres are now available in 35 dimensions, covering in excess of 75 per cent of all car and car-derived van tyres in sizes from 14 to 18 inches. Michelin is currently launching more sizes throughout 2016 across 14 to 19 inches.