Michelin launching CrossClimate 2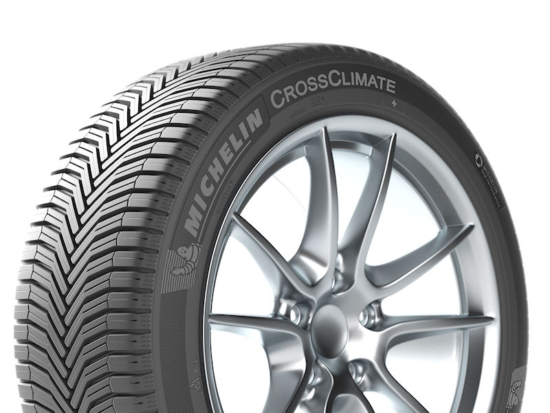 Michelin introduced the first CrossClimate tyre in 2015 in a move that saw the manufacturer shift from its long-held position of being broadly opposed to all-season tyres on the basis that best seasonal performance is achieved by either summer or winter tyres. However, arguing that the CrossClimate is a summer tyre with year-round capabilities, Michelin pioneered a new category of tyre. The initial CrossClimate was followed by the CrossClimate + and the CrossClimate SUV variants 2017 and now there is the news that a completely revised version – the CrossClimate 2 – is on its way.
For the time being, the CrossClimate 2 is only being launched in the USA. Tyre dealers received initial information about the new year-round product on 22 July as part of a virtual product launch. Introducing the tyre, Alexis Garcin – managing director of Euromaster in Germany until 2011 and currently chairman and president of Michelin North America Inc. – explained that the new CrossClimate 2 is "the most versatile and advanced car tyre that Michelin has developed for more than two decades," according to Modern Tire Dealer (MTD). This is said to make the new tyre "ideal" for North American drivers and "sets the bar for safety significantly higher" Garcin is quoted as saying.
The CrossClimate 2 features an only minimally modified tread pattern compared with that of the CrossClimate +, according to MTD photos. Indeed, the overall visual impression is still dominated by the tyre's distinctive V-shaped profile.
Speaking at the virtual launch, Andrew Meurer, vice president sales for Michelin North America, added that the introduction of the new CrossClimate 2 – in a similar way to the original CrossClimate – is to be accompanied by "a multi-million dollar brand campaign". The new Michelin all-season tyre will then be officially presented to the North American public on 3 August 2020.
Tyres & Accessories contacted Michelin UK representatives for confirmation of whether and when the CrossClimate 2 will be distributed over here. However, so far the only answers are coming out of the Germany where our group publication Neue ReifenZeitung reported that Michelin's Frankfurt head office confirmed that the new CrossClimate 2 will soon be launched in Germany. However, retailers and end-users will have to wait until "a later date in 2021″: "We are currently selling the CrossClimate +, a well-established and tested all-season tyre," Michelin Europe North representatives commented.