Position in fleet segment "never been stronger" – Apollo Vredestein wins CCH contract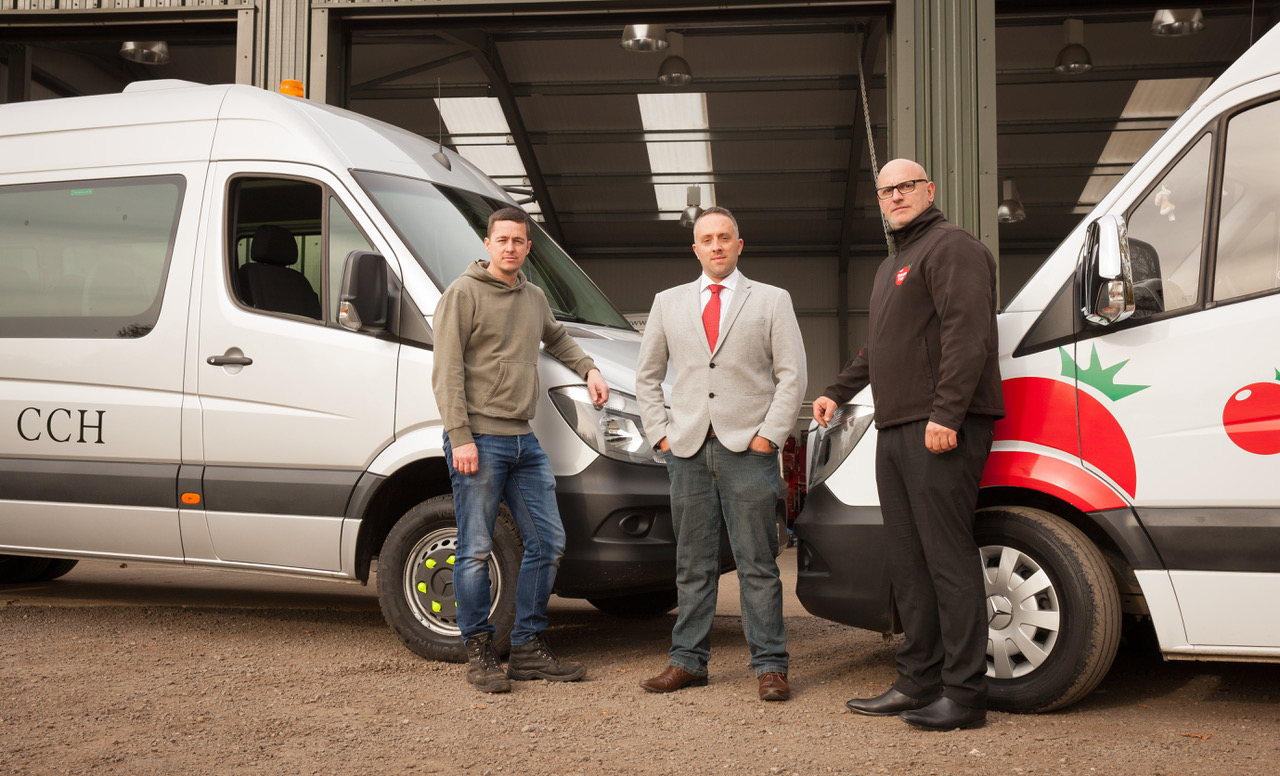 Following its entry into the UK fleet market last year with through deals with several medium-sized operators, Apollo Vredestein has landed its first fleet agreement for 2018 with Heathrow-based aviation logistics specialist CCH Logistics. The yearly contract will include the replacement of all CCH vehicle tyres, which are currently "other OE and replacement premium brands," with Vredestein products. Tyrepress.com understands that tyre fitting and maintenance will be carried out by local firm Tomato Tyres.
Apollo Vredestein views CCH's decision to switch to the Vredestein tyre brand as "testament to the European tyre manufacturer's commitment to delivering an exceptional package to fleet customers." Gavin Jones, workshop manager at CCH, says the logistics company tested the Vredestein Comtrac 2 All Season on all its vans and light commercial vehicles for almost a year, and through this test was "persuaded that they performed better than other top quality tyres." Jones shares that the Vredestein products' longevity and evenness of wear, combined with an accompanying two-year accidental damage warranty, were factors that CCH found particularly attractive.
"To fleet operators, of course cost is always an important factor, and Vredestein is very competitive, but our customers also value the personal approach within our account management," notes Ricky Mitchell, fleet and lease tyre manager UK at Apollo Vredestein.
The tyre maker sees opportunities in the UK fleet market. Although new car registrations declined in 2017, Karl Naylor, Apollo Vredestein country manager for the UK, comments that the market here is still strong compared to previous years. "We believe that the drop is mostly related to the previous boom in personal leasing," he shares. "SMEs which use cars and vans as part of their everyday business is a specific area of the market, and our internal research shows that it is at the very least stable, or even growing." Pointing to Vredestein's targeting of small and medium-sized enterprises, combined with the Vredestein brand's recent entry into the original equipment sector as a partner to Seat, VW and Ford, Naylor believes that Apollo Vredestein's position in the UK fleet segment "has never been stronger."