Tag: Juventus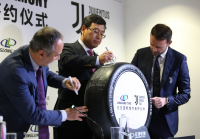 The start of a partnership between Linglong Tire and Juventus FC in February has been cemented by an official ceremony at the football club's home stadium in Turin. The ceremony took place on 22 April and was attended by Wang Feng, chairman of Linglong Tire, and Giorgio Ricci, Juventus' co-chief revenue officer and head of global partnership and corporate revenues. Antonio Cabrini, former Juventus player and captain, was also in attendance.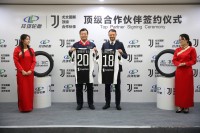 Linglong Tire has become a Juventus Football Club official partner, having signed an agreement in Zhaoyuan, where the tyre manufacturer is headquartered. The Torinese club is one of Italy's most prominent, boasting a 120-year history of domestic and international success, demonstrating the increasing ambition of Linglong, now a global top 20 player in the tyre industry.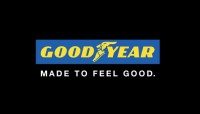 Players from Italian Serie A team Juventus F.C. have worked with sponsorship partner Goodyear to produce a short video that draws parallels between safety on the football pitch and on the road. Four Juventus team members, Anderson Hernanes, Sami Khedira, Norberto Murara Neto and Stefano Sturaro, worked with the tyre maker on the project.