NBA star Jeremy Lin visits Houston Rockets sponsor Kenda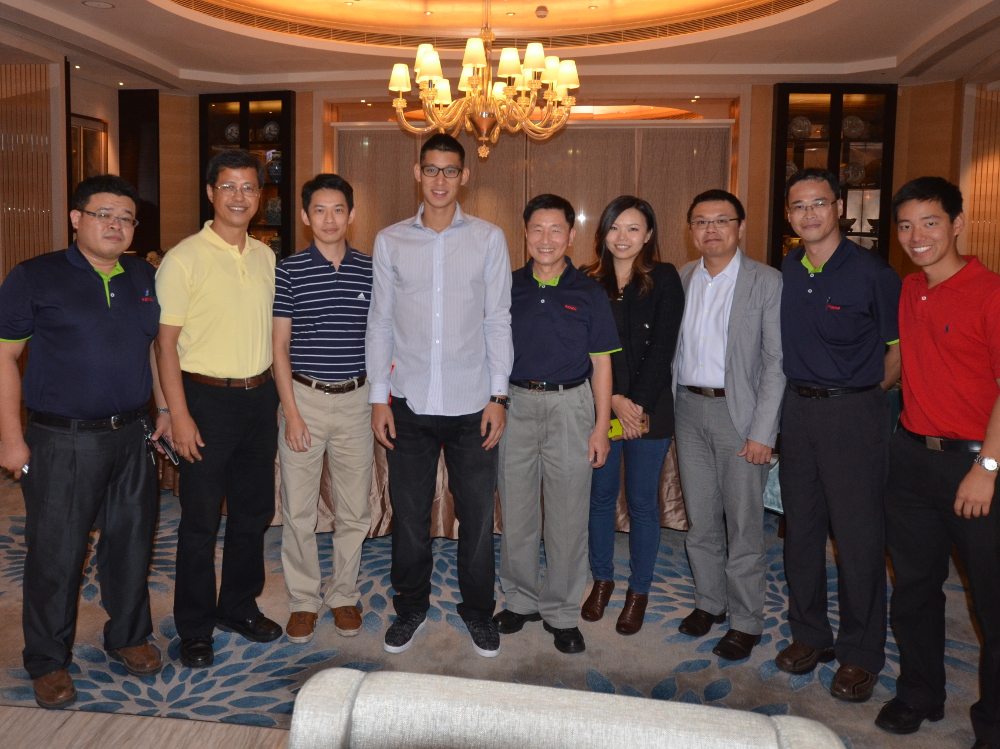 The NBA Global Games' visit to Taiwan gave tyre manufacturer Kenda the ideal opportunity to meet up with the franchise it sponsors, Houston Rockets, and its star player Jeremy Lin. Kenda officials were invited to a private meet and greet with Lin, who entertained guests by sharing some childhood memories of Taiwan, at Taipei's Okura Prestige Hotel. Kenda is entering its second year as a sponsor of the Rockets, and the presence of Lin, arguably one of the NBA's biggest stars, makes them an attractive platform for Kenda's marketing spend as it seeks to ramp up its export business.
Kenda, a Taiwan based company, has made it a point in supporting teams and athletes that have an affiliation with its country of origin. The tyre manufacturer sees parallels between Lin's status as the first NBA star with a strong Taiwanese heritage and its own strong relationship with Hesselbein Tire Southwest in Texas. The division of Dunlap & Kyle opened a new warehouse in Houston early 2013.
Lin's parents emigrated from Taiwan to the USA in the 1970s, and his performance returning to his country of birth dazzled the sell-out crowd, according to Kenda.  The game, an exhibition, was won by Lin's Rockets, who beat the Indiana Pacers 107-98.
After the meet and greet with Jeremy, the Kenda guests were treated to a reception with Rockets players, family, coaches and team executives.  "The NBA along with the Rockets organization put on a great show in Taipei and we were so honoured to be a part of the celebrations," said Hongder Chang, general manager of Kenda.
Eric Yang, automotive marketing manager for Kenda mentions: "We try to give back to the communities that support us most and the Rockets relationship has definitely embodied this philosophy.  Both Kenda and the Rockets are looking for a strong, successful, championship winning season in 2014 and we wish the team the best of luck in this upcoming season!"