AC Milan in Japanimation – 4th Toyo Tires video now online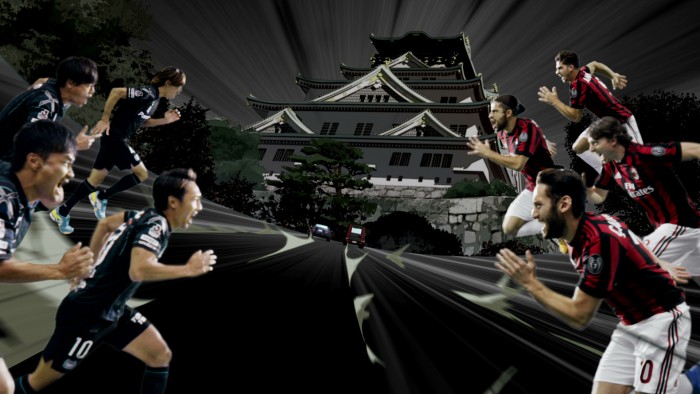 The fourth AC Milan video from Toyo Tire & Rubber is now available. Titled 'AC Milan in Japanimation', the short video was created with the help of Yoichi Takahashi, creator of the 'Captain Tsubasa' manga football cartoon.
The video is set in the Japanese city of Osaka. AC Milan's players appear together with members of a local team, Gamba Osaka (Toyo Tires is a platinum sponsor of the club). Players go head to head in a real and virtual world duel that challenges their football and driving skills.
"We want to go beyond the expectations of our customers in continuing to surprise people around the world, and we are undergoing a variety of activities to that end," comments Yoshiyuki Morikuni, head of Toyo Tires' brand communication team. "For the fourth instalment of this series, we thought we would go in a different direction from previous videos by creating a unique mash of the real world and an animated world together with the great Yoichi Takahashi. The video features a 'battle' between two football teams we sponsor. The amazing pass-work from the AC Milan players, as well the car chase featuring G63 and SL400 Mercedes cars customised in each teams' colour, are a must-see."
According to Toyo Tires, the third instalment of its video series, released a year ago, has been viewed 8.2 million times so far. The second and first videos have been viewed 8.1 million and 6.6 million times respectively.