Michelin X Tweel SSL coming to Europe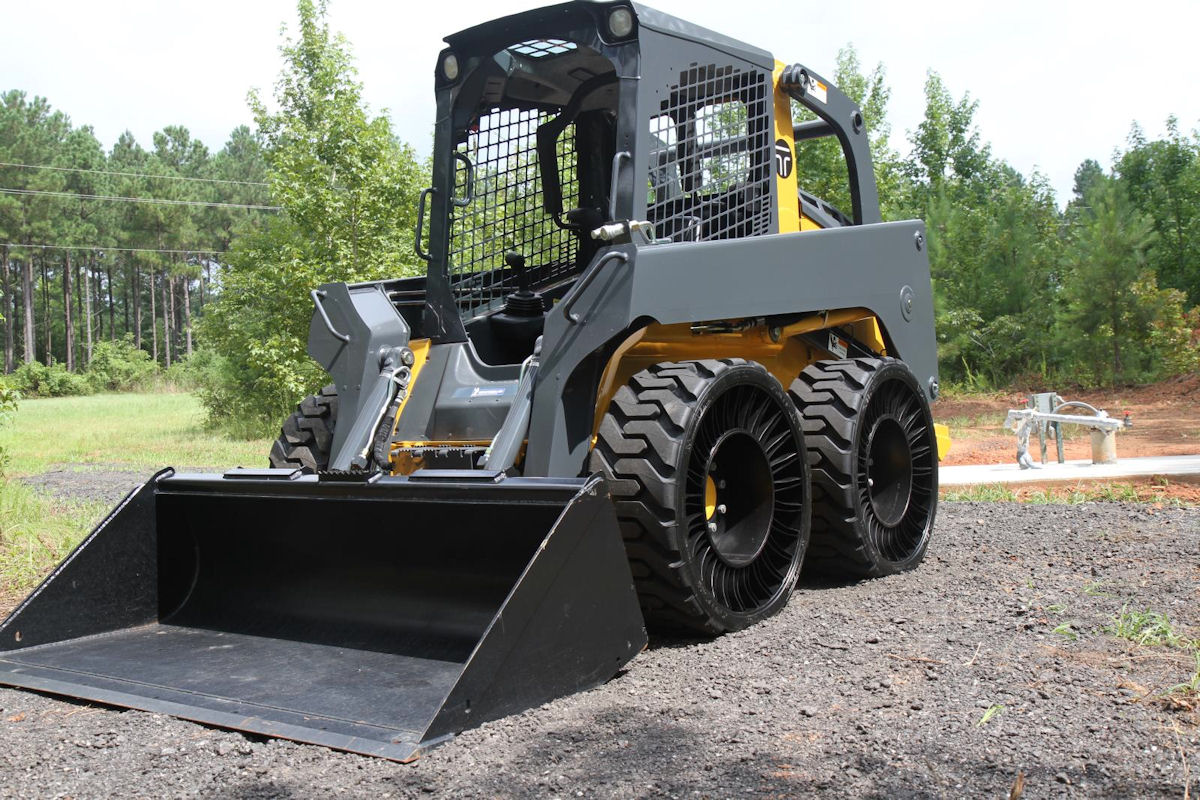 For the past few years, Michelin has sold its Tweel airless tyre and wheel combination in North America, with products for garden, agricultural and industrial applications currently available. Customers here can now get to know Tweel as well, as from 2018 Michelin will introduce its non-pneumatic product on this side of the Pond.
The first Tweel to be sold in Europe is the Michelin X Tweel SSL for skid steer loaders. The Tweel SST will be available from January 2018, initially in two versions – the All Terrain (AT) for use on varying surfaces, and the Hard Surface Traction (HST) for frequent use on hard surfaces such as asphalt or concrete.
The Tweel replaces both the skid steer loader's rim and tyre, and eliminates downtime caused by flat tyres. Michelin comments that its Tweel doesn't share the disadvantages experienced when employing other air alternatives, such as foam-filled or solid tyres – while these products are said to diminish traction, handling and ride comfort, Michelin says the Tweel "offers the advantages of no maintenance, no compromise and no downtime." The X Tweel SSL is said to also deliver the advantages of easy mounting (Michelin says it is compatible with all commonly-used skid steer loaders in Europe), damage resistance, reduced operator fatigue and longer wear life than a pneumatic tyre.
Michelin states that the tread of the X Tweel SSL is deep, with an open design for strong traction and good self-cleaning. The radial tread with its 0º belt is said to offer lateral stability and resistance against impact and puncture damage. The polyester resin spokes provide high carrying capacity and reduce vibrations during operation.
The Michelin X Tweel SSL combines highly elastic materials – plastic, metal and a strengthened rubber tread. The tyre maker comments that these materials not only give increase the product's working life, they also make the Tweel flexible and thus enable it to have a footprint with low and even ground pressure.
The X Tweel range is manufactured in the USA in Michelin's plant in Piedmont, South Carolina, which began operating in November 2014. The Tweel concept was developed by the Michelin Americas Research Company in North Carolina and unveiled as a concept product at the North American International Auto Show in Detroit in 2005.