On the Pulse: Falken Tyres releases Liverpool FC video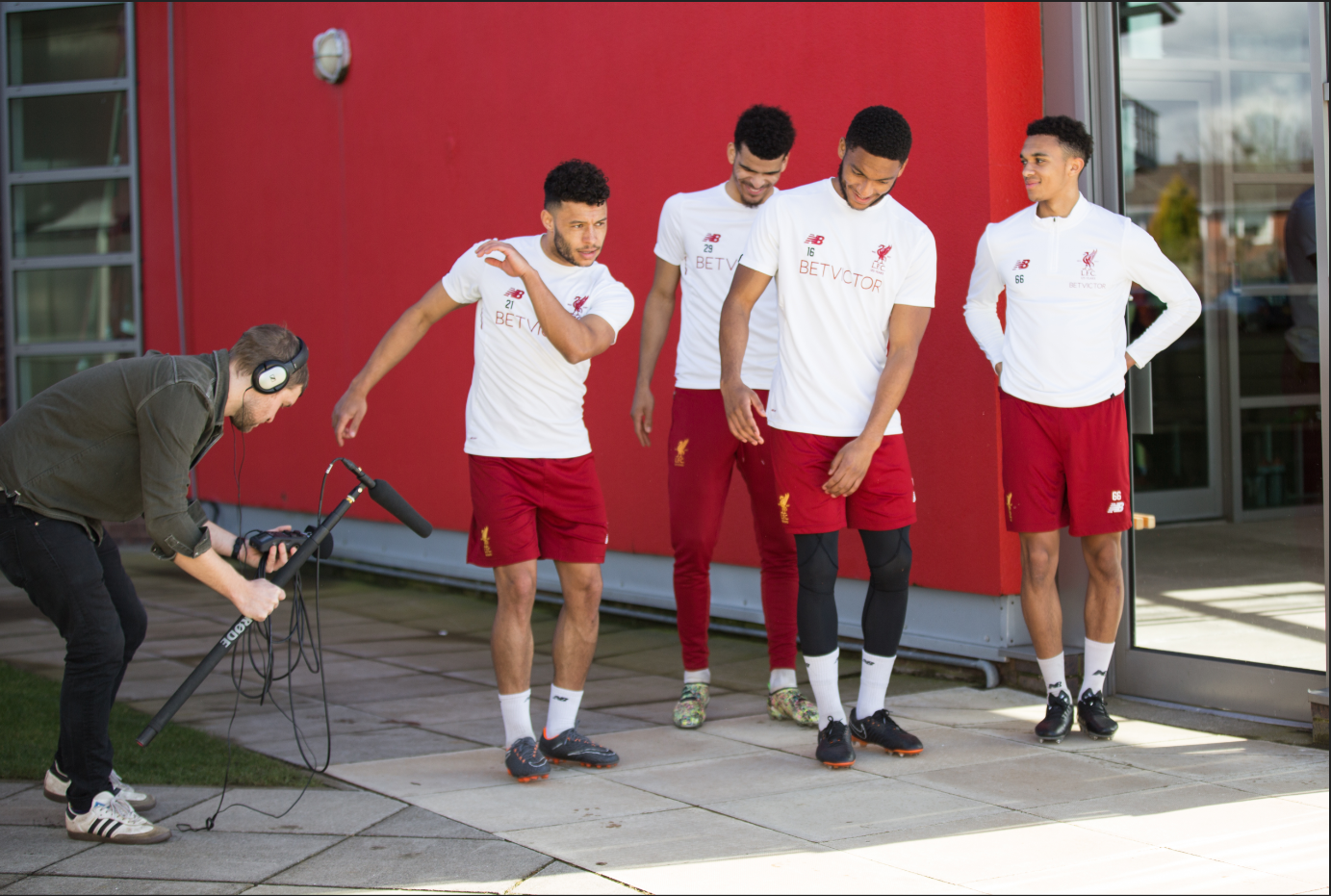 Official Global Tyre Partner to Liverpool Football Club, Falken Tyres, has launched a new global campaign featuring LFC first team players Alex Oxlade-Chamberlain, Dominic Solanke, Trent Alexander-Arnold and Joe Gomez. The players help bring to life its global strapline 'On The Pulse' through the making of a unique music track.
Falken set about capturing heartbeats from right across the club, from first team players, academy players, LFC Ladies players, legends and fans around the world. These heartbeats formed the base of a track produced by Liverpool music producer Michael Seary. Alex Oxlade-Chamberlain and Dominic Solanke spent some time in the studio with Michael when he mixed the track and also contributed musically by playing excerpts on the drums which were integrated into the track.
Micheal Seary, who produced the track, says: "From the players on the pitch, to the fans in the stands, we wanted to portray all the emotions, the ups and downs and the heart racing and stopping moments that come from being a part of this club in the track."
"It's been our privilege to produce this unique piece of music as part of our partnership with LFC," says Markus Bögner, managing director and chief operating officer at Falken Tyre Europe. "The beating of a heart is instantly recognisable as a symbol of both emotion and passion, values that resonate with Falken and LFC alike. Moreover, it's been our first chance to bring players and fans together and we look forward to creating more special opportunities to get fans' hearts racing."
Making of the video: