Avon Tyres at The Tire Cologne: new brand style, new website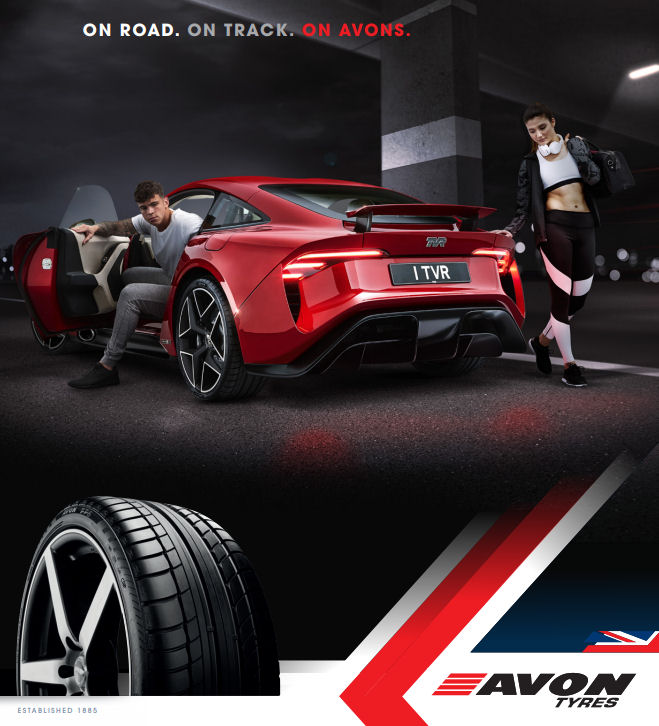 Avon Tyres will showcase its three main product lines – passenger car, motorcycle and motorsport tyres – at this month's The Tire Cologne. The latest and most innovative from the Avon range will be displayed on stand C-070, Hall 6, together with the British brand's new style and completely redesigned website.
Avon's new brand style positions it as a British performance-oriented lifestyle brand with fresh, new imagery which will be communicated online and featured in print media.
The latest Avon website features an updated user-friendly interface allowing visitors to find the right tyres for their car. After finding the right tyres, the key for the consumer is to find the right dealer via the dealer locator. The new website also offers official distributors the opportunity to create their own customised page to present their services to Avon customers. The website is completely focused on supporting consumers in their search for tyres and ultimately pointing them towards official Avon distributors.
"We have been looking forward to showcasing our brand refresh at The Tire Cologne," said Michiel Kramer, marketing director for Avon Tyres. "Avon has a strong product offering, ranging from small passenger car to SUV and from motorcycle to motorsport, as well as a rich history. And our products are sold by true brand ambassadors – our reliable distribution network. We invite show visitors to stop by our stand to hear the latest from Avon."