New product and motorsport guests: Cooper Tire at The Tire Cologne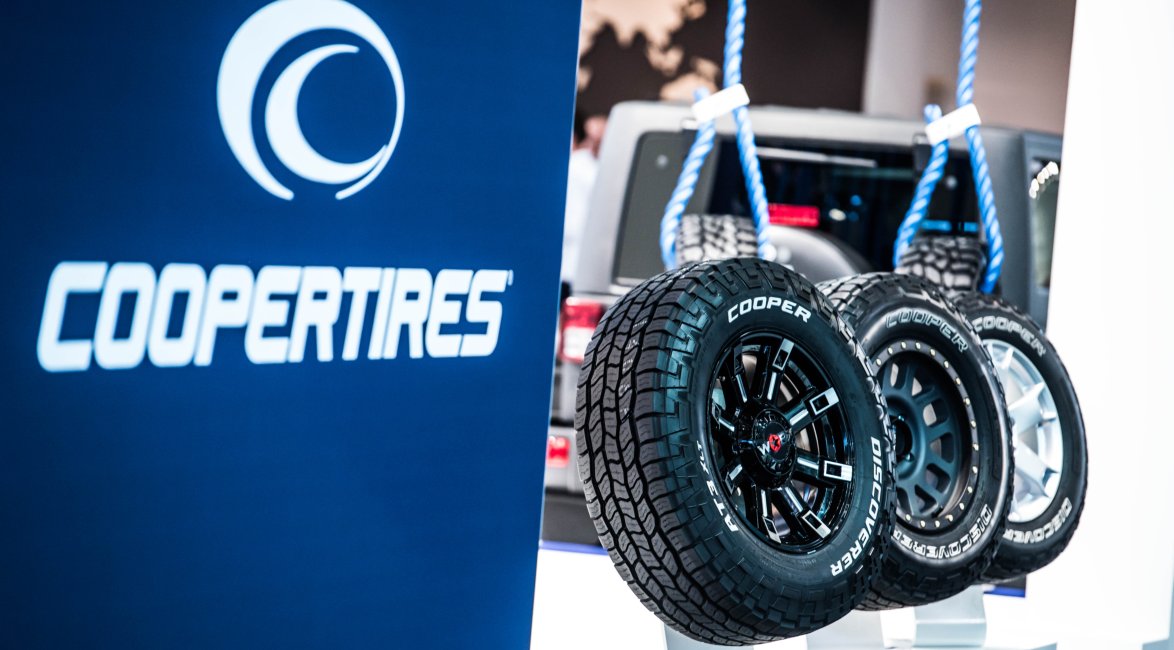 Cooper Tire Europe has reported on what it says was a successful The Tire Cologne trade fair, an event that saw the Cooper and Avon brands drawing large numbers of visitors to the stand. The Cologne show proved, the tyre maker adds, "an excellent venue" for the global launch of its new Discoverer AT3 line.
The Discoverer AT3 range includes three distinct all-season, all-terrain tyres for SUVs and light duty pick-ups as well as medium-to-heavy duty trucks. Available to consumers later this summer, the Discoverer AT34S, Discoverer AT3LT and Discoverer AT3XLT took pride of place on the Cooper stand, with the Discoverer AT3XLT also fitted to a Chelsea Truck Company JEEP Wrangler Black Hawk.
Other show highlights including the presence of three-time FIA World Champion Petter Solberg, who currently competes on Cooper's rallycross tyres. Solberg attended The Tire Cologne to meet and greet visitors.
Solberg has the experience to talk about how Cooper's rallycross tyres can transition seamlessly from the rough to the smooth, between gravel and asphalt surfaces, in the toughest of conditions. A Volkswagen Polo GTi World RX car, a carbon copy of Solberg's actual racer, was Cooper Tire Europe's stand centre piece.
Adding even more motorsport glamour to the show, Formula One race winner David Coulthard made a guest appearance as Cooper's ultra-high-performance ambassador. Coulthard commented on the design of the 250 square metre stand, "It's great to see the full range of Cooper products showcased on this stand and I especially like the display of motorsport tyres."
"The introduction of the Discoverer AT3 line, including the AT34S, which will be available in Europe, has generated a high level of interest both from customers and press," commented Michiel Kramer, marketing director at Cooper Tire Europe. "Having David Coulthard and Petter Solberg in attendance generated a real buzz at our stand, as crowds gathered to get a glimpse of these two iconic race car drivers."
Cooper's full range of ultra-high performance, SUV, 4×4 and winter tyres were on display at The Tire Cologne, including all flagship products. Fresh styling for the Avon tyre brand was also unveiled.