Michelin Training Centre, MWheels collaborating to improve CV wheel safety education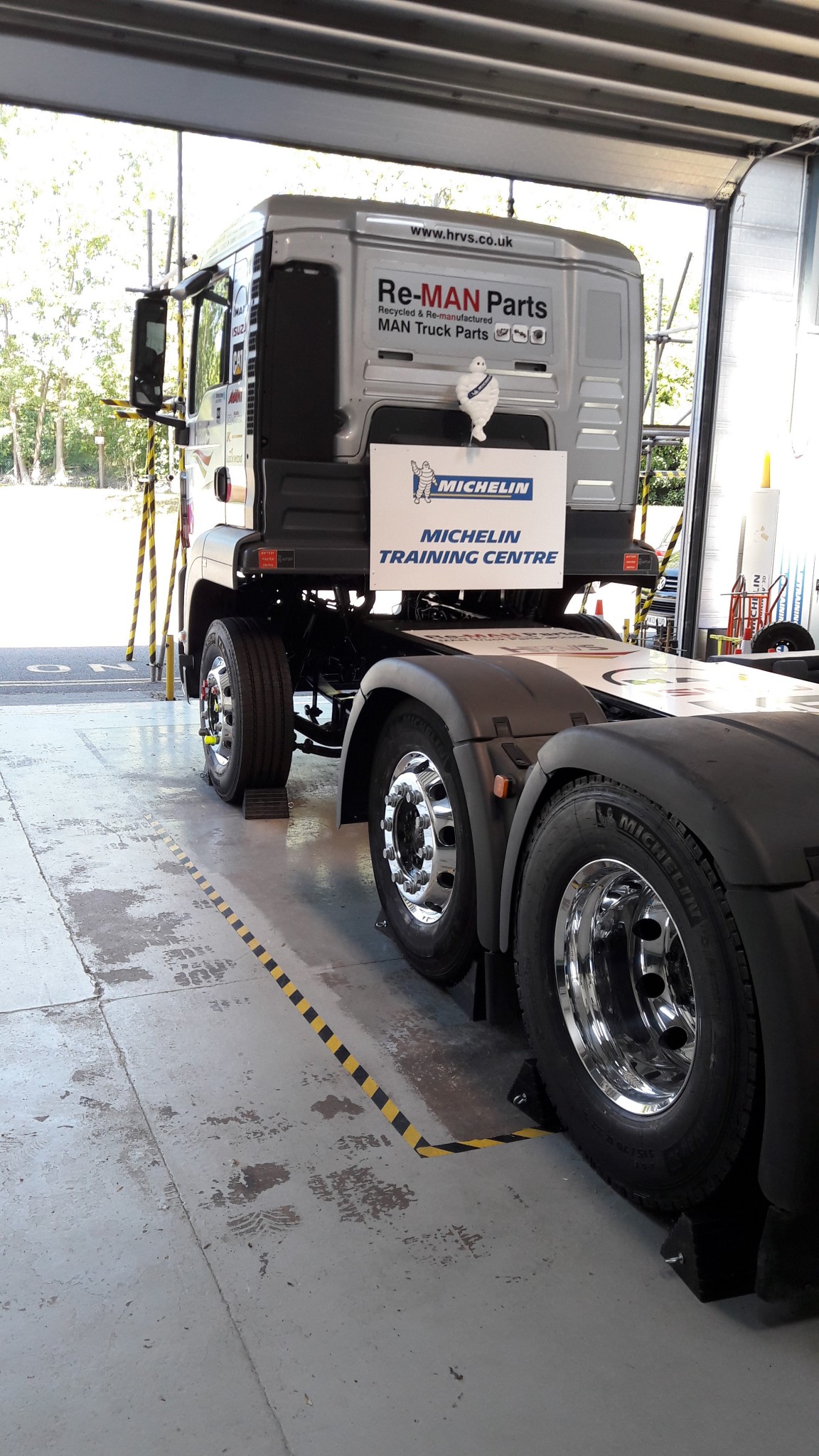 MWheels' technical experts and Michelin Training Centre are working together to further improve overall knowledge of commercial vehicle wheel safety throughout the industry. Based predominantly around hands-on workshop participation alongside traditional seminar lessons, the companies aim to provide in-depth knowledge of the wheel itself, fitting and general maintenance, wheel security, and an understanding of affiliated parts such as axles, nuts and threads.
The majority of the information is collected from existing literature on the subject and MWheels' extensive technical knowledge and experience. The wheel distributor has successfully lobbied at European Parliament level to make wheels a named safety-critical item in the EU Roadworthiness Directive. It has also been active in its domestic market, which recently resulted in the Department for Transport (DfT) agreeing to work with MWheels to investigate ways in which the Heavy Goods Vehicle Inspection Manual's section on wheels can be enhanced to improve vehicle safety.
On a practical side, the distributor has supplied wheels for display on stands and the training vehicle, posters and additional technical information, including the company's thorough 10-point wheel checkpoint plan.
Based near the manufacturer's UK headquarters in Stoke-on-Trent, the Michelin Training Centre hosts more than 1,000 delegates per year, including internal sales and fitting staff as well as tyre technicians, industry experts, military personnel and police collision investigators.
Carl Williams, Michelin Training & Information Centre manager UK & ROI, said: "We've known about MWheels' lead position on CV wheel safety and their EU Roadworthiness Directive involvement for a number of years, so partnering with them on this important issue is a natural step."
"As a preferred supplier to ATS Euromaster, our recent history shows we are able to work together to deliver the safety message alongside best-in-class solutions," added Matt Mardle, chief operating officer at MWheels. "The extended partnership will up our game again, bringing education to whole new audiences."
MWheels also published a white paper – 'Evaluating commercial vehicle wheel safety – how to keep safe and stay compliant' – which remains available to download.