Tag: Kyungtai Ju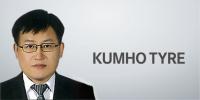 Jun Ro Song was appointed president of Kumho Tire Europe on 1 January, 2019. He succeeds Kyungtai Ju, who has returned to Korea. The 53-year-old has held numerous positions with the Korean tyre manufacturer for almost 30 years.
The partnership between Kumho Tire and Tottenham Hotspur FC that began in 2016 has been extended for a further three years from the start of the 2018/19 season. A new agreement covering this was signed yesterday afternoon at the football club's training centre in the presence of executive director Donna-Maria Cullen and first-team players Heung-min Son, Victor Wanyama, Fernando Llorente and Kieran Trippier.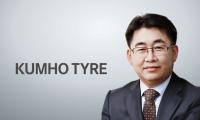 With immediate effect, Kyungtai Ju has been appointed the new president of Kumho Tire Europe GmbH. He replaces Changrin Suk, who will return to Kumho's Korean headquarters with responsibility for global sales.