Football: Kumho Tyre partners with FK Mladá Boleslav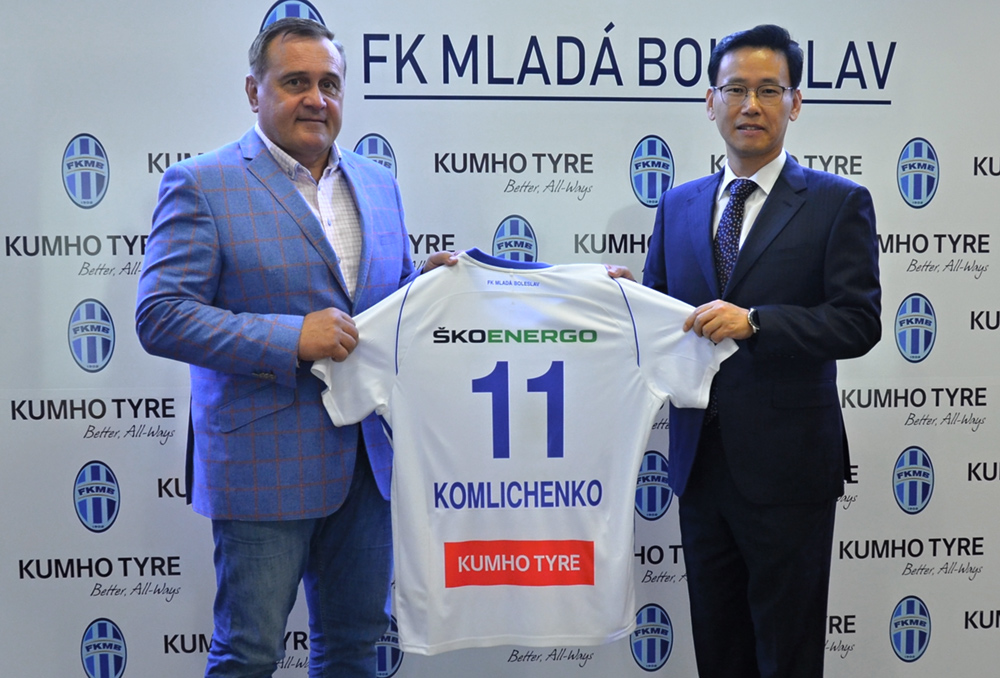 Fans of Czech First League club FK Mladá Boleslav will see a lot more of Kumho Tyre in future. As exclusive tyre partner for the coming three years, Kumho Tyre gains a logo presence on the back of players' shirts and the front of their shorts during all First League and cup matches as well as on digital signage along the length of the playing field. The sponsorship arrangement also covers hospitality options and a presence within the club's media activities.
"We're thrilled to have found a global player in Kumho Tyre," said Josef Dufek, president of FK Mlada Boleslav. "We don't just have ambitious goals in the Czech Fortuna Liga (First League) and the FAČR Cup (Czech Cup), we also want to continue on our successful path via marketing. For this reason, we are very happy, effective immediately, to have Kumho Tire as a new partner alongside all our existing sponsors.