Tag: electrics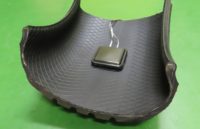 Solar panels and wind turbines move aside, there's a new source of electricity in town. It's none other than the trusty tyre.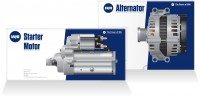 WAIglobal has added one new-to-range starter motor and five OE quality alternators to its extensive portfolio of rotating electrics. The additional starter motor, part number ST033, offers vehicle coverage covering Audi A1 and A3 (2012-); Seat Leon, Mii and Toledo (2012-); and VW Beetle, Golf, and Polo (2012-). Meanwhile the alternators are also applicable for a number of popular makes and model with part number SB619 covering Seat Leon (2013-); Skoda Octavia (2013-); and VW Beetle and Scirocco (2012-).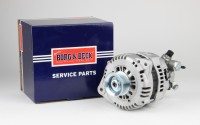 Borg & Beck's range of starters, alternators and freewheeling pulleys has grown rapidly since its UK launch and now stands at more than 1,700 part numbers, making it one of the largest surcharge-free rotating electrics programme in the country. Available on an outright purchase basis, the range has been designed for convenience; without the surcharge arrangement applied to the price there is no requirement to return the old 'core' unit, meaning workshops can benefit from any scrap value themselves.