WAIglobal further extends new branding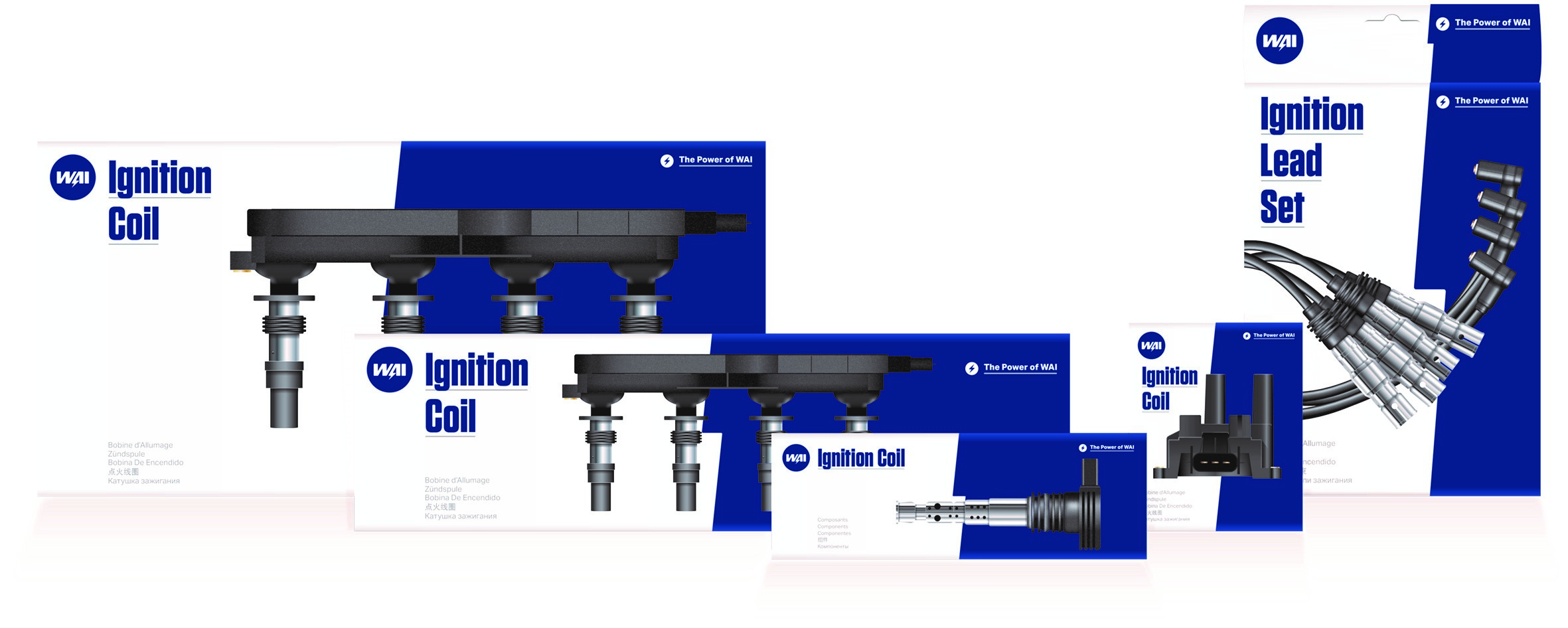 WAIglobal has now included its extensive range of ignition leads and coils in its new corporate identity and packaging, available under the brand name WAI.
Following a sustained roll out, WAI's range of automotive rotating electrics initially introduced the new packaging, but it has now been extended to also include its wide coils and leads product offering, with window regulators and wiper motors to follow shortly.
As a leading global automotive parts supplier, the new identity is designed to complement and reflect the OE-quality product available from the company, available to both the AM and IAM sectors.
The premium branding signifies the high quality parts WAI provides, with the fresh, professional packaging standing out on customer shelves.
WAI's direct ignition coils range includes pencil, cassette and block components and all products are made to OE quality and come complete with a 24-month warranty from date of fitment.
WAI's ignition portfolio also includes a range of leads comprising more than 750 lead sets. All ignition leads are produced to the highest standard using only premium quality resistive and copper core silicone cable.
Richard Welland, managing director – EMEA IAM VP global marketing, explains: "We have received fantastic feedback since we rolled out the new branding and packaging for our starter and alternator range back in September. We're excited to announce that our extensive coils and leads offering will now be distributed under the new packaging as well. Implementing this new packaging even further is a reflection of the current success we are experiencing."