WAI to show off new image and branding at Equip Auto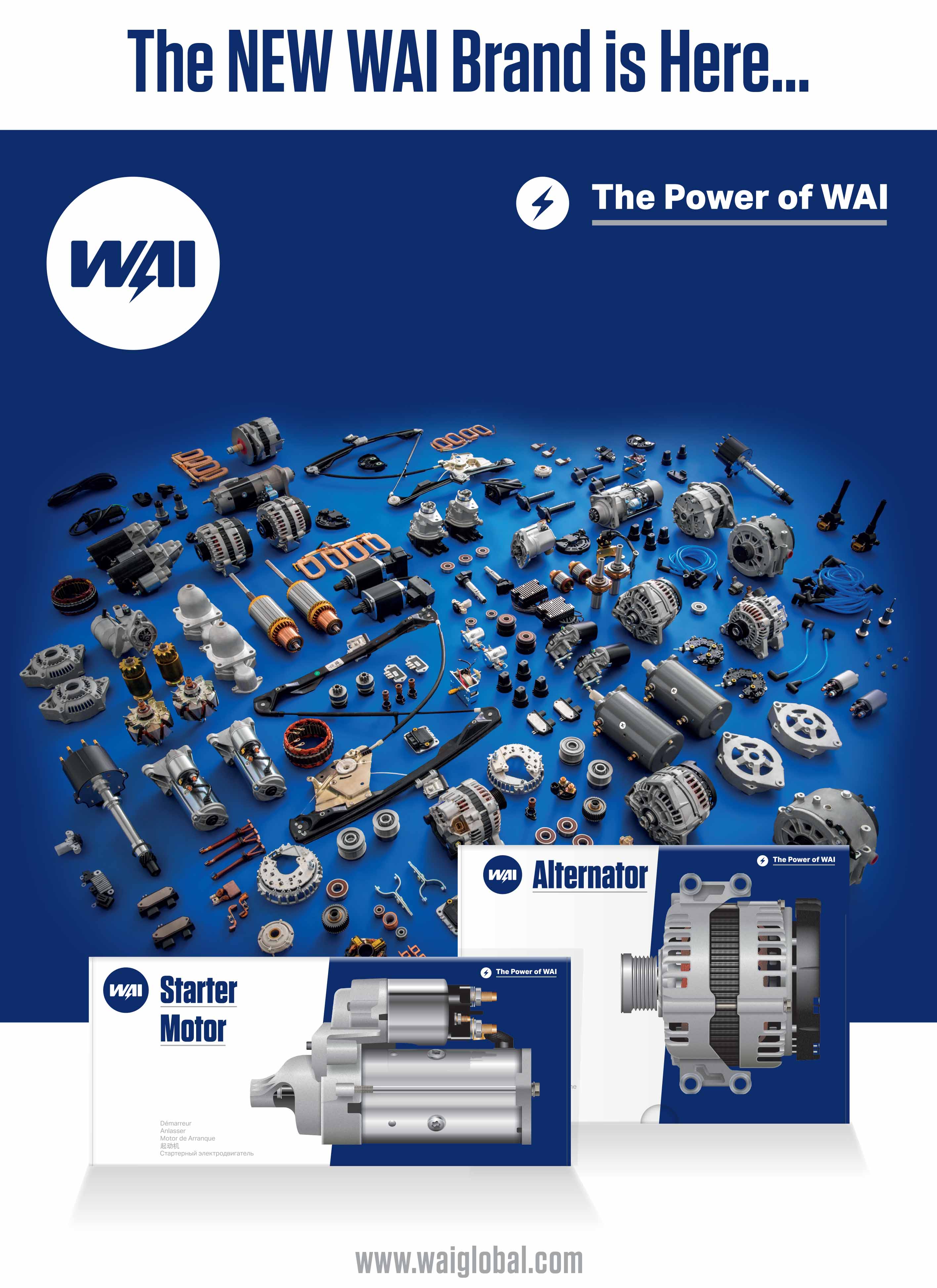 WAI is giving customers the chance to really get to grips with the new WAI branding by exhibiting at this year's Equip Auto exhibition.
The event, held at the Paris Nord Exhibition centre, will be the first mainland European show that will display the company's new corporate imagery and branding alongside its product ranges of starter motors, alternators, window regulators, wiper motors, ignition leads and coils.
WAI has been a long-term supporter of Equip Auto, using the event to grow its customer base and also business with existing customers. The company's stand is hall 6 Stand C001.
WAI has recently embarked on a "one brand, one company" approach, designed to complement and reflect the Original Equipment quality products available from the company.
The new WAI "blue & white" packaging depicts the quality from the company and the unrivalled customer service from WAI will enable customers – using an OE quality product, with OE packaging – to elevate themselves above the competition."
Ramón Hoekman, WAIglobal VP of sales EMEA aftermarket, said: "This is a really exciting time for WAI. Our presence at Equip Auto Paris will enable us to demonstrate the engineering expertise of our products, and also the high quality branding and marketing material we have available, making it a very exciting proposition for customers."