Borg & Beck starters and alternators programme hits 1,700 part numbers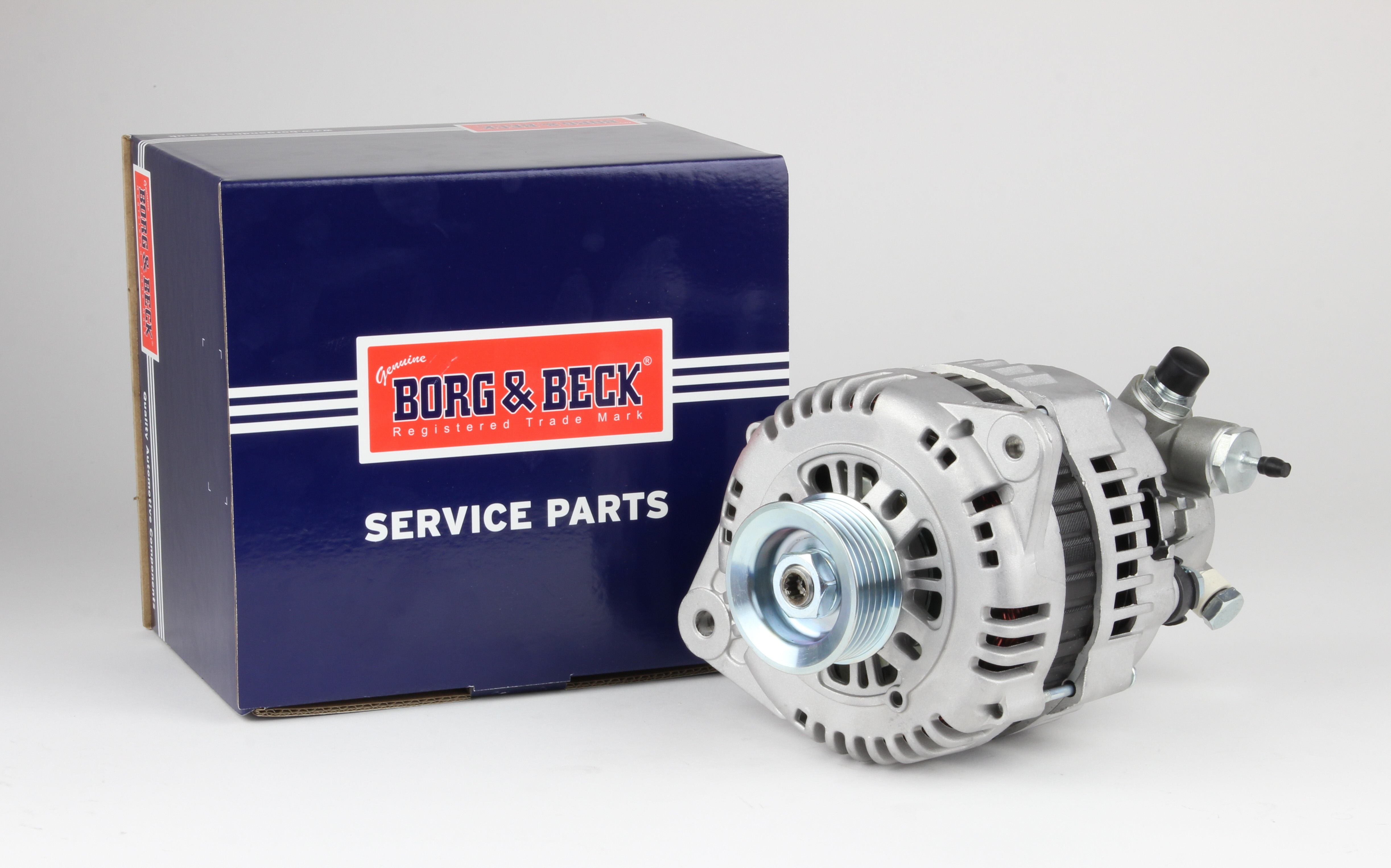 Borg & Beck's range of starters, alternators and freewheeling pulleys has grown rapidly since its UK launch and now stands at more than 1,700 part numbers, making it one of the largest surcharge-free rotating electrics programme in the country. Available on an outright purchase basis, the range has been designed for convenience; without the surcharge arrangement applied to the price there is no requirement to return the old 'core' unit, meaning workshops can benefit from any scrap value themselves.
All the units in the range have been performance tested and supplied with a certificate of conformity with the unit in its box, along with any fitting tips and instructions where appropriate for those references that are known to be less straightforward to install. As a result, all Borg & Beck rotating machines come with a two-year warranty. The range also reflects the latest technology in current vehicle production, including alternators developed for micro-hybrid vehicles fitted with a stop-start function and those that incorporate water cooling.
Faced with the twin challenges of producing a high charge output and their installation in increasingly confined spaces, Vehicle manufacturers have introduced water-cooled alternators to provide the solution. In these units, the requirement for a conventional internal cooling fan has been nullified by connecting them directly to the engine's cooling system, which is a far more efficient method of heat control. This development is also reflected in the Borg & Beck range.
In order to compensate for the inevitable inertia generated within the alternator through the constant acceleration/de-acceleration of the engine, manufacturers have developed the freewheeling clutch pulley. This pulley helps to prevent damage to the drive belt and the associated components within the front-end auxiliary drive system, by reducing the inertia that is caused from the tension/vibration in the alternator drive belt. The Borg & Beck programme therefore also includes an extensive range of Freewheeling Pulleys.
The entire programme is supported by a comprehensive Borg & Beck rotating electrics catalogue, which provides the necessary application details and other useful information. These additional details address, among other things, the dos and don'ts of freewheeling pulley replacement, 10 common faults/misdiagnosis to watch out for, the returns criteria and online warranty portal procedure, as well as special tooling and details of the Borg & Beck Webcat electronic parts catalogue.