Tag: Dunlop Winter Sport 5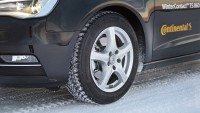 Continental's WinterContact TS 860 has won its third consecutive Auto Express winter tyre test. The tyre beat strong competition from major manufacturers, most notably Hankook, whose Winter i*cept RS2 received a "commended" rating in second place, in a test tweaked this year "to better reflect UK driving conditions". Outside the winter tyre competition, Auto Express also commented that the all-season control tyre, the Michelin CrossClimate+, not only finished close to the top in dry and wet tests, but was also only behind Hankook's star performer in the snow – a result Auto Express described as "remarkable".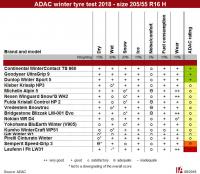 September has been packed with tyre tests, with Auto Express, Auto Bild, GTÜ and auto, motor und sport all publishing comparative evaluations of winter and/or all-season tyres. German motoring association ADAC has come to the party with not one, but two winter tyre tests.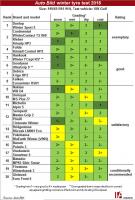 After narrowing the starting grid of 51 protagonists down to 20 in a preliminary knockout round, the team at Auto Bild got busy subjecting the survivors to a battery of tests in various conditions. The results of this second, decisive round of winter tyre tests have been announced, and it is a win for Dunlop. Sharing the podium were joint runners-up from Continental and – having delivered a more convincing result than its flagship-brand sibling – Kleber.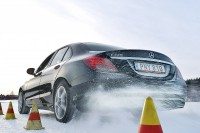 The October-released 11/2015 edition of German motoring publication Auto Bild Sportscars features a test of size 225/45 R18 V/Y winter tyres. Eight different products – seven well-known brands and one budget tyre – were put to the test while fitted to a Mercedes-Benz C-Class. The budget tyre, Horizon, received poor marks for its performance and was rated 'not recommended' by the Auto Bild Sportscars testers.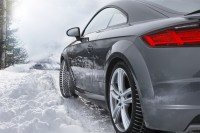 Dunlop will launch the latest iteration of its winter tyre series, the Winter Sport 5, with a full range of sizes available by September 2015. The tyre, which is designed to build on the award-winning success of its latest Winter Sport 4D, is the fifth addition to the line that offers the grip and performance to combat a variety of winter surfaces, including wet, icy and snow-covered roads.