Most tyres recommended in 2020 tests – this summer's winners & losers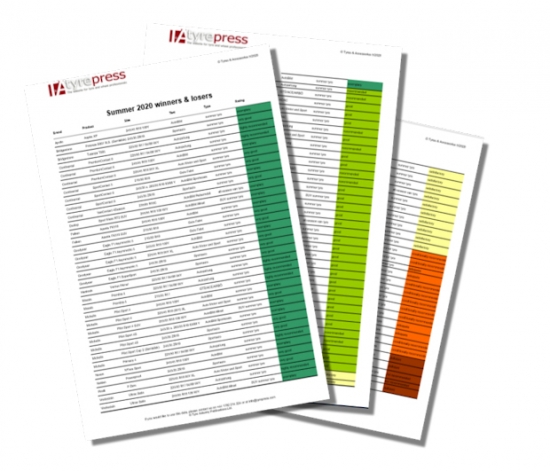 Tyre tests published in the run-up to summer show that the majority of mainstream tyres available in the UK are of a high or very high standard. Europe's major car magazines and motoring associations recommended most products during the recent spate of testing. Of the 134 individual tyres put through their paces, only a handful weren't recommended or were found to have serious issues. A further 13 were deemed merely 'adequate' or were conditionally recommended.
Expert testers evaluated most tyres – 116, or 87 per cent of the total – more or less positively. While well-known premium brands dominate the top of our 'Summer 2020 winners & losers' table, this isn't the case every time. What's more, quite a few mid-range tyres gave solid performance at an attractive price, an achievement reflected by wholeheartedly respectable results.
Find out which summer tyres performed well in recent comparative evaluations – and which didn't – in our comprehensive 'Summer 2020 winners & losers' list.