Goodyear: Tyre test recommendations exceed 80%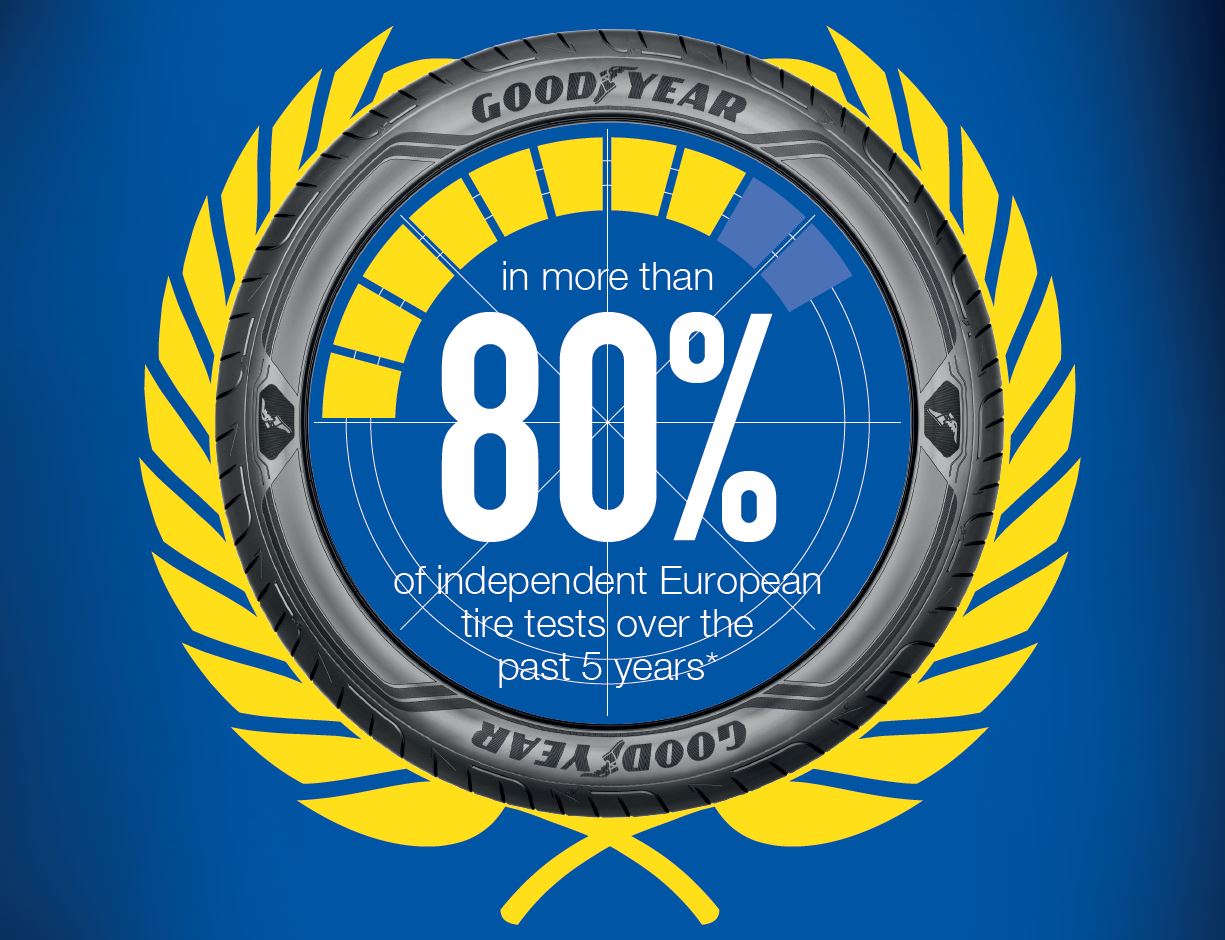 The outcomes of comparative tests published by car magazines and motoring associations influence many drivers' purchasing decisions. Tyre tests are no exception here, and therefore the pride Goodyear shows in its tyres' test performance is understandable. The tyre maker reports that, in 208 magazine tyre tests carried out by 37 well-known European publications and organisations over the past five years – including Auto Express, ADAC, Auto Bild, Auto Bild Allrad, Auto Zeitung, Gute Fahrt, auto motor und sport and ACE/GTÜ – Goodyear tyres were recommended in more than 80 per cent of them. Goodyear was named test winner in 43 of these tests.
These recommendations, explains Goodyear, are based upon the ranking system used by each individual publication. The tyre maker defines a recommendation as a test in which a Goodyear tyre has achieved either a rank between 1 and 3 or a nomination of 'very recommendable', 'recommendable', 'very good', 'good', 'exemplary' or 'satisfying'. Only summer, winter and all-season tests in which Goodyear tyres have taken part have been counted.
"We are very proud to be able to announce this great accomplishment. It highlights once again Goodyear's commitment to continuously deliver stand-out performance when it comes to product excellence and innovation," says Martijn De Jonge, brand director For Goodyear's Consumer PBU EMEA.
Every time a new tyre is designed and developed, Goodyear's engineers test it against more than 50 performance criteria before it goes into production. "This ensures that each new Goodyear tyre meets the highest demands and ultimately leads to better driving experiences," comments the tyre maker.