Prinx Chengshan develops label-topping tyre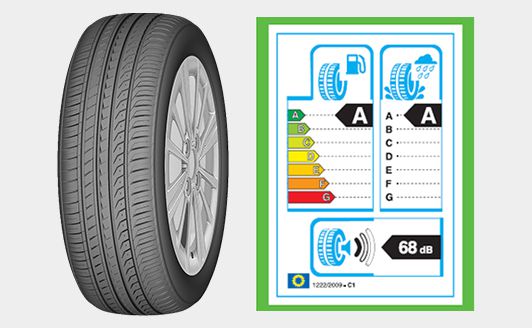 Many international manufacturers view a good EU tyre label result as a benchmark of product performance. At the end of 2018, Prinx Chengshan's research and development centre in China began work on its 'AA1' project, with the aim of developing a product achieving the best label category for wet grip, rolling resistance and noise. The tyre maker reports that it's achieved its goal.
A meeting to wrap-up the AA1 project was held in Rongcheng, China on 24 April. At this meeting, Prinx Chengshan's R&D team announced that their newly-developed 205/55 R16 94V tyre, a completely new pattern, has met the project's criteria.
The test team utilised simulation technology to develop the new tyre. Prinx Chengshan reports that field tests conducted to EU standards show it to have a rolling resistance coefficient of 6.346N/kN, wet sliding index is 1.61 and noise result of 68dB. These figures translate to an EU label rating of 'A' for wet grip and rolling resistance, and a single soundwave for noise.
Prinx Chengshan hasn't said when we can expect this particular tyre to arrive in European markets, however the tyre maker tells us to be ready for more label-topping products. It reports that "comprehensive improvements of product quality, product performance and product index in label rating" can be "expected soon".