Triangle returns to China car tyre top 10, Michelin retains top spot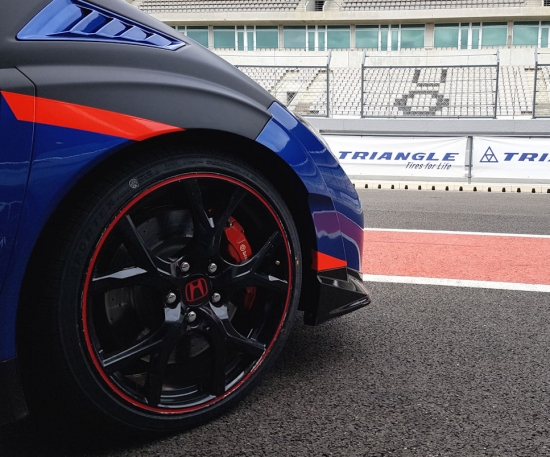 Triangle Tyre expresses pride in its comeback as a top-ten consumer tyre brand in the China Brand Power Index (C-BPI) 2020. The brand occupies ninth place, ahead of domestic rivals such as Warrior, Chaoyang, Giti and Linglong.
While international tyre brands dominated the sharp end of the list, no less than four Chinese or Chinese-owned brands found a place in the top ten. Michelin returned to the number one spot it has occupied since the index was first published almost a decade ago, and Bridgestone did the same as runner-up. Goodyear also re-appeared in third. Doublestar was the highest-ranked Chinese brand, returning to sixth place, however Kumho – in which Qingdao Doublestar owns a controlling 45 per cent share – finished fifth. Pirelli, the Italian tyre maker with approximately 46 per cent Chinese shareholding via ChemChina and Silk Road Fund, was ranked seventh.
C-BPI is China's first brand value evaluation system. It was implemented by CHN-Brand, the country's leading brand rating agency, under the guidance of China's Ministry of Industry and Information Technology. Firstly launched in 2011, C-BPI acts as an independent and unbiased study; based on feedback from Chinese consumers on products and services used or owned, it determines their buying behaviour.
The 2020 C-BPI survey covered 65 cities across China, targeting residents between 15-64 years of age. Random sampling is conducted based on gender, age and income, and the total sample group consisted of 2.4 Million people. The survey covers 176 sub-sectors and involves more than 8.700 mainstream brands.
The survey is based on two main indicators: brand evaluation and brand relationship.
C-BPI brand evaluation indicators include: consumers' first mention rate, unrecognised recognition rate, prompted recognition rate. The indicators of brand relationship are: brand association, brand loyalty, brand preference.
Top-ten return reflects trust in brand
Triangle has appeared on the C-BPI list several times since 2011. Commenting on its return to the top ten, the tyre maker says this distinction reflects consumers' "consolidated trust and recognition in the brand." Triangle Tyre states that it aims to become a "top of mind brand" – an instantly recognised brand – amongst consumers around the world who are searching for "premium quality tyres at a very competitive price."