Zeetex yes, Pirelli no – Auto Bild announces finalists for 2020 summer tyre test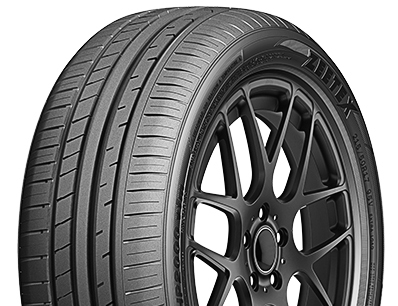 As in previous years, Auto Bild's 2020 summer tyre test has begun with a preliminary round in which the distance taken to stop in wet and dry conditions determines which tyres progress to the second, more extensive round of testing, and which don't. The results of this first round are now available, and there's one or two surprises to be seen.
A total of 50 brands participated in the preliminary round. Auto Bild fitted the size 245/45 R18 100Y tyres to a BMW 5 Series and measured stopping distance when braking from 100km/h in the dry and from 80km/h in the wet. The testers combined both results to gain an overall score, and the 20 tyres with the shortest stopping distance will now progress to round two.
As mentioned, the list of 20 finalists contains a couple of surprises. One is the inclusion of a budget tyre, the Zeetex HP 2000 VFM. Another is that the Pirelli P Zero didn't make the cut. "The low-price tyres from Laufenn (a second brand from Hankook), Zeetex and Maxxis are a surprise," writes Auto Bild. "On the other hand, the poor result of premium manufacturer Pirelli, whose ageing P Zero only finished in 25th place, was disappointing." Auto Bild commented further that the newer P Zero PZ4 model, performed significantly better when previously tested in the same size.
The testers noted major variations in stopping distances. The shortest in the wet was delivered by the Bridgestone Potenza S001 (28.7 metres), the longest by the retreaded King Meiler Sport 3 (41.0 metres). Auto Bild commented that when braking from 80km/h in the wet, a car fitted with the latter tyres would still be travelling at 46.3km/h when the Bridgestone-shod car had come to a complete stop.
Auto Bild tested the 20 finalists to see how they fare in a range of disciplines, including aquaplaning, handling, noise/comfort, rolling resistance and mileage. Results will be published in the magazine's 10/2020 issue.