Tag: Achilles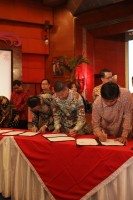 The Achilles Radial tyre brand is one of 28 brands in Indonesia that recently agreed to promote the 'Wonderful Indonesia' tourism initiative. On 8 August, tyre maker PT Multistrada Arah Sarana Tbk and the companies behind the other brands signed a Memorandum of Understanding with the Republic of Indonesia's Ministry of Tourism.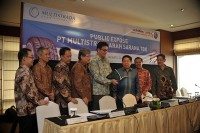 According to Pieter Tanuri, president director of Indonesian tyre maker PT Multistrada Arah Sarana Tbk, the company is aiming for a "ten to 15 per cent increase in revenue" during 2016. Multistrada intends to support this rise through higher exports and will accommodate this hoped-for increase in unit sales by boosting production capacity for both car and motorcycle tyres. "Exports are the highest sales contributors," noted Tanuri, adding that sales in export markets account for 70 per cent of total company sales.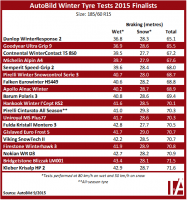 In its annual winter tyre performance survey, German motoring publication AutoBild narrows a wide field of 49 winter tyres and two all-season tyres with wet and snow braking measurements before conducting a full test of a range of characteristics. 19 tyres made it through to the 2015/16 season test, conducted using the tyre size 185/60 R15.