Wonderful Indonesia – Achilles signs co-branding MoU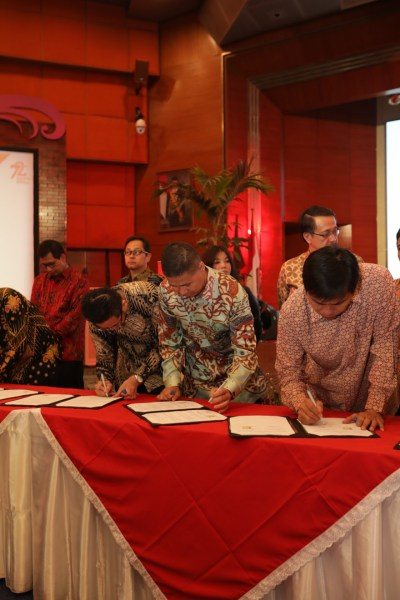 The Achilles Radial tyre brand is one of 28 brands in Indonesia that recently agreed to promote the 'Wonderful Indonesia' tourism initiative. On 8 August, tyre maker PT Multistrada Arah Sarana Tbk and the companies behind the other brands signed a Memorandum of Understanding with the Republic of Indonesia's Ministry of Tourism.
The brands supporting the Wonderful Indonesia campaign represent a variety of business sectors, from consumer goods, online commerce, manufacturing and banking through to media, the travel industry and telecommunication.
Arief Yahya, Indonesia's Minister of Tourism, officiated at the MoU's signing at the Ministry of Tourism headquarters building in Jakarta. He praised the use of co-branding to promote the country, and expressed the hope of having 100 brands on board by the end of this year.
Victor Colondam, marketing director for the Achilles brand, represented the tyre maker at the MoU signing. He stated: "This is a potential partnership. Taking into consideration the target of Tourism Ministry to get 20 million foreign tourists to come to Indonesia in 2019, makes Achilles also encouraged to collaborate through this co-branding. Hopefully, we will support each other in the future and mutually beneficial for both brands, Achilles and Wonderful Indonesia, becoming stronger in international arena."
Achilles passenger car tyres are currently exported to 103 countries, and Multistrada holds is confident that the Wonderful Indonesia co-branding "can improve the interest of international market towards Achilles."