Michelin: Acquiring Multistrada will help meet growing tier 2 tyre demand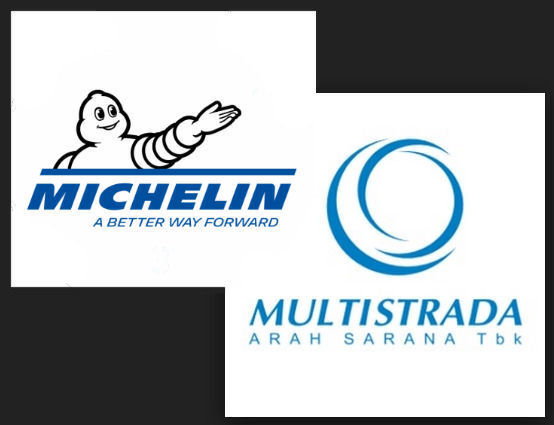 On Friday, Michelin announced its acquisition of 88 per cent of Indonesian tyre maker PT Multistrada Arah Sarana TBK (Multistrada) for US$480 million. The share purchase was completed in line with the terms announced on 22 January 2019 and after obtaining all necessary approvals. As part of the transaction, Michelin also takes on a 20 per cent stake in the tyre retail and automotive service chain PT Penta Artha Impressi, as well as 50 hectares of land.
Furthermore, Michelin states that it gains two "powerful local brands" through the transaction. By bringing Achiles and Corsa into its brand portfolio, and by taking advantage of the Multistrada plant near Jakarta and its immediately available production capacity, Michelin anticipates a strengthening of its presence in the "highly promising" Indonesian market.
The tyre maker's intention is to leverage its technical experience and undertake "limited" new investment to gradually convert production at the Multistrada plant from tier three passenger car tyres to tier two Michelin Group brands. This will allow other Michelin plants in Asia to expand their tier one production, and will also support growing demand for tier two volumes in Europe, North America and Asia.
Multistrada's current production capacity exceeds 180,000 tonnes, a quantity equalling 11 million passenger car tyres, 9 million two-wheel tyres and 250,000 truck tyres. The company generated sales of US$281 million in 2017.
As Multistrada is a publicly listed company, and pursuant to Indonesian regulations, on 8 March Michelin launched a public offer for the remaining outstanding shares, at the same price per share as that offered for the 88 per cent acquired.