Multistrada celebrates arrival of Paris Saint-Germain Academy in Bali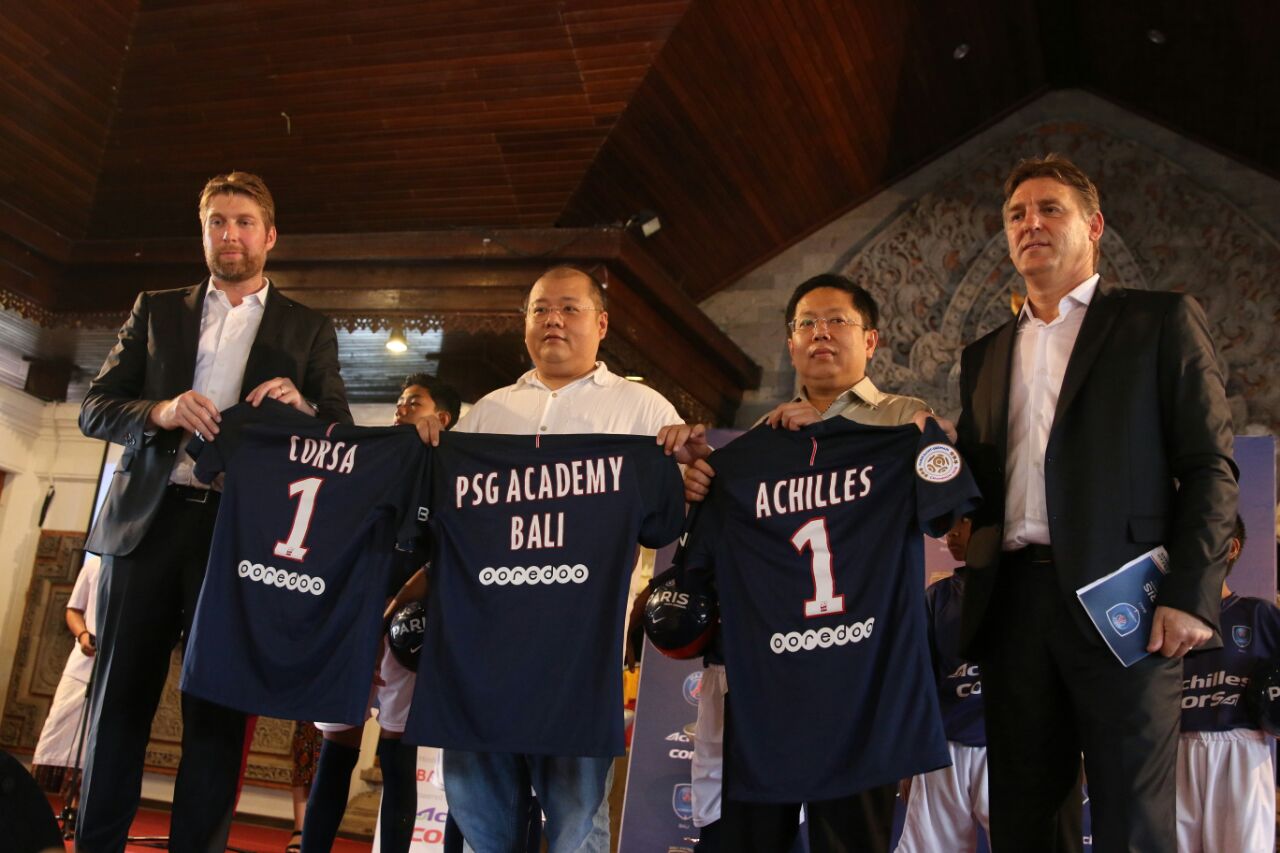 Yesterday in Bali, French football team Paris Saint-Germain and its tyre partner, Indonesian manufacturer PT Multistrada Arah Sarana. Tbk, announced the forthcoming opening of a year-round Paris Saint-Germain Academy run by Indonesian first-division club Bali United. This announcement is supported by the implementation of an exchange programme on training skills and methodology between both clubs through the Parisian youth development academy.
The press conference, which took place in the cultural centre Balai Budaya Gianyar, was accompanied by the Paris Saint-Germain Academy's inaugural session in Bali, with about fifty children taking part in this. The Bali United Senior, U17 coach and U21 coaches also attended a seminar presented by David Hernandez, head of methodology at Youth Development Academy in Paris.
"Football is becoming more and more popular in Bali and in the whole country. Multistrada and its brands Achilles and Corsa are major stakeholders in this sport," said Pieter Tanuri, president of Multistrada. "We are happy to share the benefits of our partnership with Paris Saint-Germain with Indonesian youngsters and Bali United. I am convinced that we will fulfil the dreams of numerous young people and will inspire them by offering a unique opportunity to learn how to play football in the best possible conditions."
Jean-François Pien, director of Paris Saint-Germain's youth development academy, added, "It is a great honour for the Parisian youth development academy to contribute to the development of football in this country alongside Multistrada and Bali United. Our knowledge on the subject, both at amateur and elite level, is recognised all over the world. We are very happy to share from now on this expertise with our Indonesian friends."
The Paris Saint-Germain Academy in Bali will be officially inaugurated early next year. Coaches trained by the Paris Saint-Germain Academy will run training sessions for young Indonesians aged 6 to 19. In addition to football, these coaches will teach the values of the Parisian club to the young players.
In May, the manufacturer of the Achilles and Corsa tyre brands entered into a global partnership with Paris Saint-Germain that covers the three seasons to 2019.