Tag: Paris Saint-Germain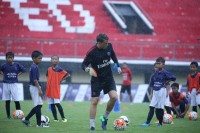 The Paris Saint-Germain Academy in Bali, an initiative jointly set up by the French football team and its tyre partner PT Multistrada Arah Sarana, held its first training session this week. The inaugural training on 28 January marked the start of twelve-month programme that will see six to 19 year olds develop their football skills at sessions held three times a week.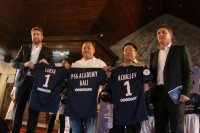 Yesterday in Bali, French football team Paris Saint-Germain and its tyre partner, Indonesian manufacturer PT Multistrada Arah Sarana. Tbk, announced the forthcoming opening of a year-round Paris Saint-Germain Academy run by Indonesian first-division club Bali United. This announcement is supported by the implementation of an exchange programme on training skills and methodology between both clubs through the Parisian youth development academy.