Hand-in-hand success: Nexen Tire congratulates Man City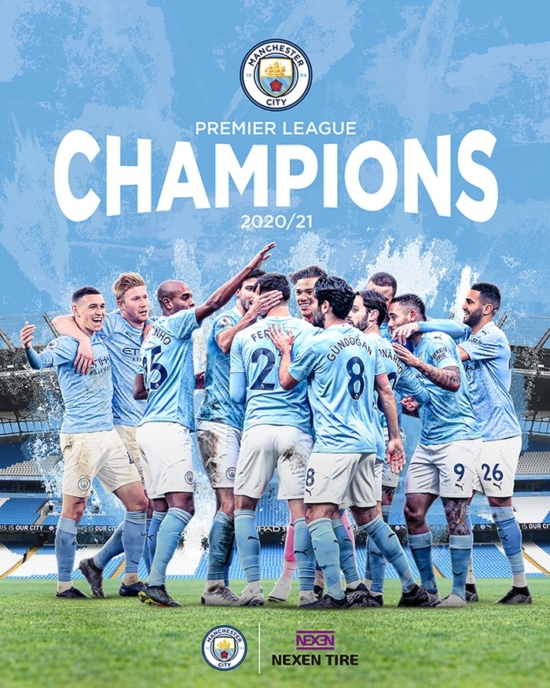 Nexen Tire has congratulated long-term partner Manchester City Football Club for its "phenomenal victory" in the 2020/21 Premier League season. Travis Kang, the tyre maker's chief executive officer, comments that while the past year has been "a whirlwind," Manchester City's latest win has "certainly brought joy" to both Nexen and the team's fans. "Despite these difficult times, we are sincerely thankful to be able to share this moment with the club and applaud them for their outstanding success."
Manchester City has achieved incredible Premier League success in recent years, with this latest win its fifth within the past decade. Gaining this particular piece of silverware also means Man City has claimed two competition wins – the Premier League and the Carabao Cup – within the same season.
Nexen Tire has been a partner of Manchester City since 2015 and became the club's first official sleeve partner two years later. The tyre maker and football club extended the partnership for a third term in 2020.
"Throughout the course of our partnership, our success has grown from strength to strength, hand in hand with Man City," shares Kang. "In the same spirit as the Club, our products are champions on the road, having received the highest recommendations in the industry. We look forward to more successful years of growth and collaboration to come."
To celebrate the win and raise brand awareness, Nexen Tire will collaborate with traders in key markets around the world through a variety of sales promotions and digital advertising campaigns and will continue to maintain a strong presence at all Manchester City matches.