Nürburgring circuit gains additional Goodyear naming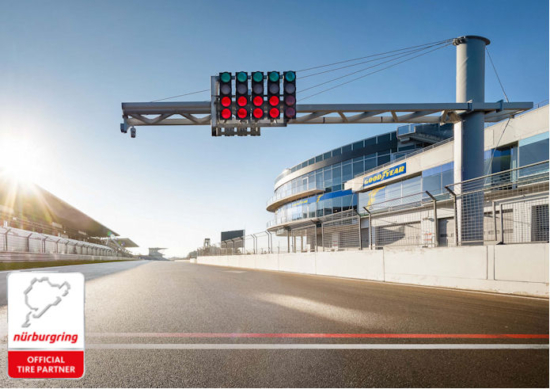 Even though ticket sales are yet to commence, the Nürburgring 24-hour race is expected to take place over the weekend of 3 to 6 June as planned – with or without spectators. And when the ADAC Total 24h race commences, the circuit will include two sections of track that now carry the Goodyear name.
On the Grand Prix circuit of the Eifel circuit, the previous 'short loop' will in future be known as the 'Goodyear loop'. In addition, the hairpin on the south side of the circuit will become the 'Goodyear turn'.
The renaming of these sections of track represents a further expansion of a cooperation that's grown over the past decade. Other advertising installations at the Nürburgring – such as the distinctive timing tower on the inside of the 'Goodyear turn' – will additionally show the Goodyear Wingfoot icon in future, underlining the tyre brand's strong connection with the legendary race track. Goodyear will also utilise the Nürburgring partner logo in its future communications.
Tester & official tyre partner
'Everyone praises what the Nürburgring has tested' – past visitors to the Nürburgring are probably familiar with the historic advertising board that still adorns the Nürburgring's paddock today. And the name still says it all: Goodyear belongs to a host of firms that perform development and optimisation work at the world's longest race track, testing its UUHP segment products there.
Goodyear tyres are, incidentally, the tyres the track operators use. Goodyear became official tyre partner of the Nürburgring at the beginning of this year and equips all service and company cars as well as the Nürburgring Driving Academy, the off-road park and the ring°kartbahn. This partnership also encompasses an on-site visual presence – not least directly at the start and finish, where the Goodyear VIP Lounge forms a premium event location above the pit lane.