4×4 growth offers opportunities in sub-premium categories for exclusive brands – Grouptyre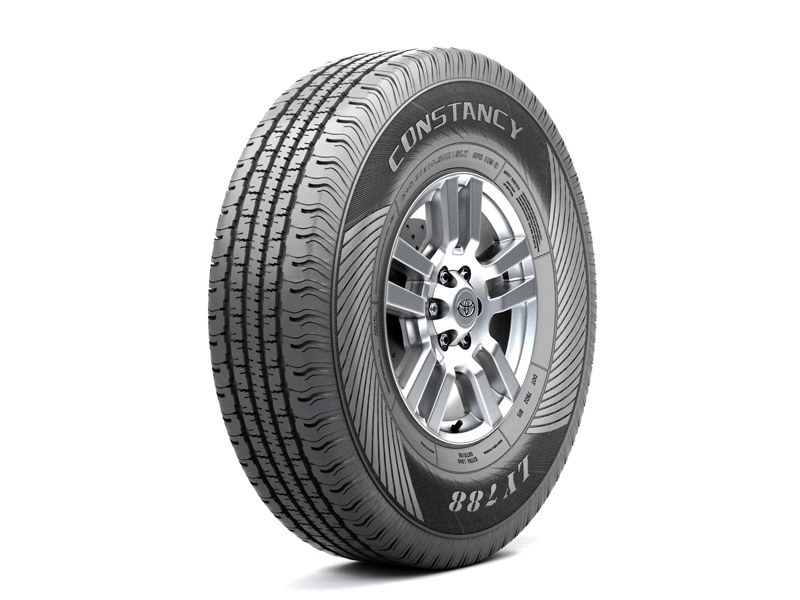 The leading growth in new car sales of SUVs has led to a surge in demand for tyres in this lucrative market. While premium tyre manufacturers have naturally led the way in this segment, meeting the demands of their original equipment customers, themselves expanding and innovating in the segment to offer greater choice to consumers, sub-premium manufacturers have followed suit, giving wholesalers the opportunity to distribute higher margin products, and create a tiered range of products to address this segment. Grouptyre's range for 4×4 vehicles includes fitments from brands such as Constancy, Evergreen, Goodride, Landsail and Rapid, and the wholesaler argues that their advances in technology allow them to offer "quality alternatives" at lower prices.
Goodride's extensive 4×4 range offers tyres to cope with every challenging surface and the range continues to grow and grow. The rugged SL369 is designed for on and off-road reliability. Its large tread blocks help enhance stability and handling with less noise, and the tread design and multi-stepped grooves increase the surface area tread to enhance traction, on and off road. Aggressive sidewall protectors increase off road bite and prevent damage from sidewall cuts and abrasions. Its SU318 meanwhile covers a wide range of sizes up to a 20" rim, targeting on-road comfort and wet traction. Four longitudinal grooves combined with wide sipes ensure excellent water evacuation and wet traction performance from this all terrain, sporty looking tyre.
Constancy offers an expanding range of products in this segment too, exemplified by the LY788 for SUV applications. The LY788 has a wide and deep tread shoulder design which enhances grip.  The precise spacing and angle of the tread block design helps to reduce noise, whilst the four straight grooves improve water dispersal. The tyre is available in a wide range of fitments.
More than 30 years' experience in manufacturing tyres allow Rapid tyres to conform to strict quality controls. Rapid's Ecolander tyre is designed for on and off-road use. With excellent wear and steering performance in mind, it's symmetric tread pattern is specifically designed for straight line stability whilst providing excellent traction and braking in all weather conditions. Two wide longitudinal grooved effectively drain the water and ensure safety on wet roads. The Ecosaver is Rapid's on-road tyre for 4x4s and SUVs. Offering a wide range of fitments the Ecosaver tread pattern helps reduces road noise and the special bead design increases the overall tyre life expectancy. Open grooves on the shoulder improve cooling whilst improved shoulder ribs suppress uneven tread wear throughout the life of the tyre.