Vredestein Quatrac 5 chosen for latest Ford Fiesta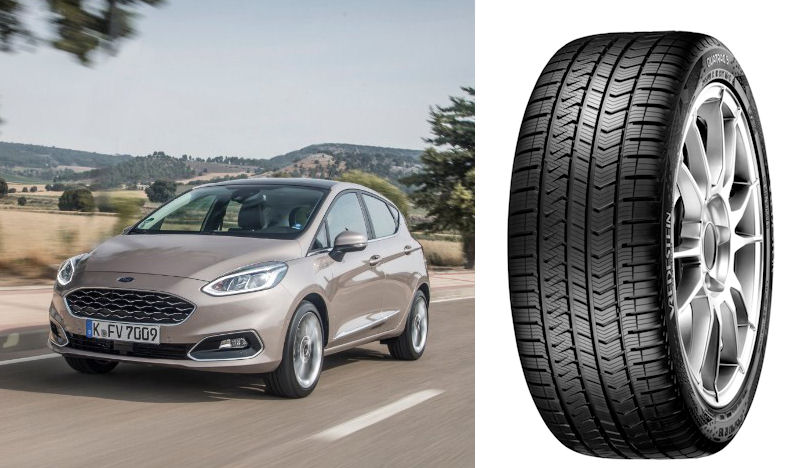 Ford has extended its original equipment business with Apollo Vredestein by selecting the Vredestein Quatrac 5 for fitment on the latest Ford Fiesta. For the past year, the Ford EcoSport has been also available from the factory equipped with the Vredestein Sportrac 5.
The Quatrac 5 model chosen for the Fiesta in Europe is a 17-inch fitment – Apollo Vredestein will supply the 3PMSF certified all-season tyre in size 205/45R17 88V XL.
"The Ford Fiesta has been one of the UK favourites for some 40 years," comments Karl Naylor, Apollo Vredestein UK country manager. "Now in its eighth generation, it is still the best-selling car by a considerable margin, contributing to Ford's position as the most popular brand in the UK (almost 11 per cent total market share, SMMT data). Ford's choice reflects large manufacturers' increasing recognition of Apollo Vredestein's quality and reliability, as well as the UK's growing interest and demand for all-season tyres."