Grouptyre leads with range of high performance brands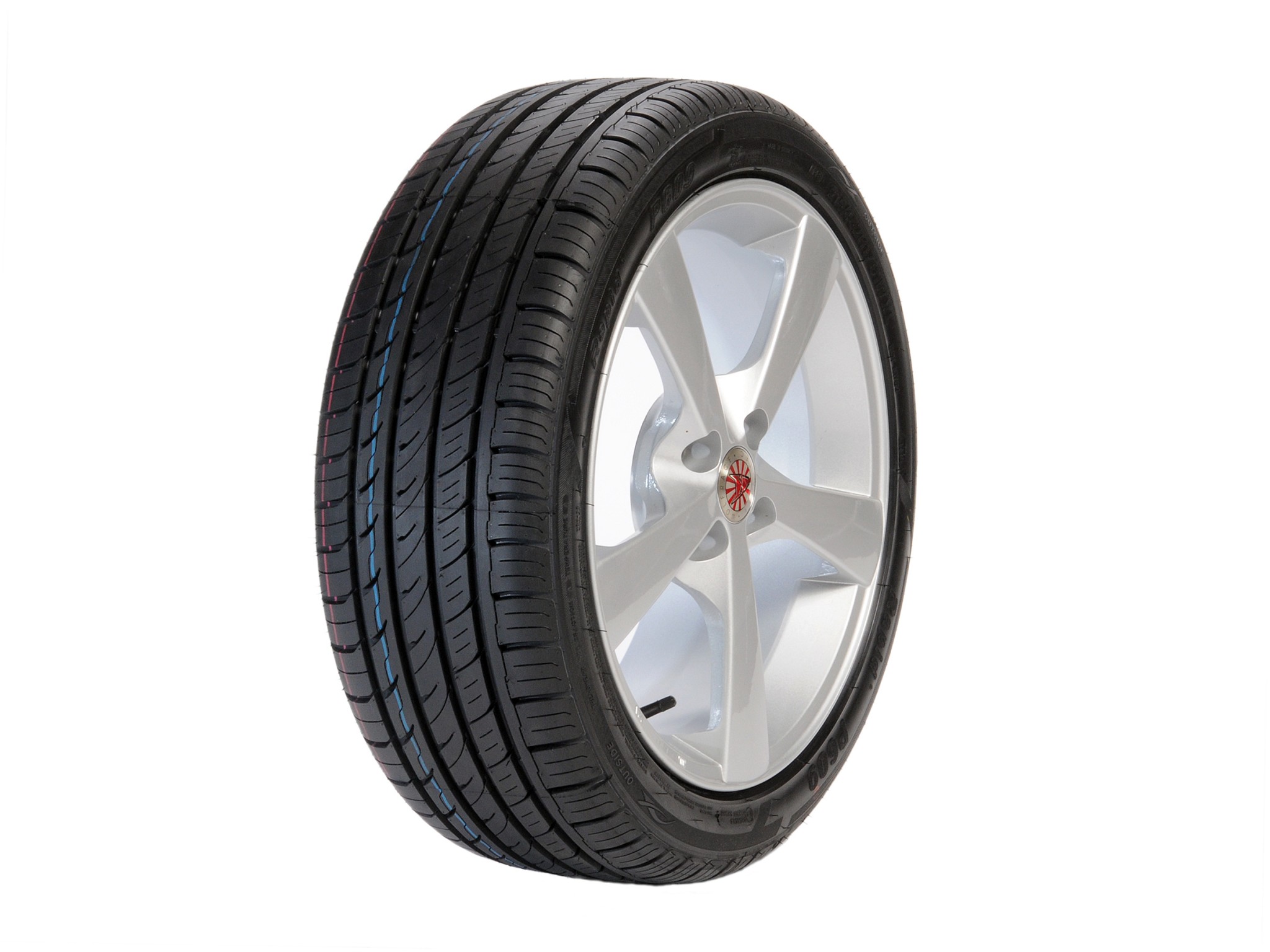 Large investments in research and technology over the last few years have enabled Grouptyre's exclusive brands to develop some excellent alternatives within the competitive high performance market at realistic and affordable prices. The wholesaler notes that tyre retailers are demanding increased diversity in the high performance market to meet the wide range of consumer demands at all price points. Exclusive brands Constancy, Evergreen, Goodride, Landsail, and Rapid offer a comprehensive range of high performance products to meet these needs, all of which are supported by Grouptyre's key dealer programmes.
Rapid has more than 30 years' experience in manufacturing behind its P609, designed for high performance vehicles with an asymmetric pattern to increase the contact area on the outside of the tyre and improve handling through high speed cornering.  Its green tread compound with a higher ratio of silica reduces the friction between the rubber molecules, decreasing energy loss and reducing the overall rolling resistance.
Goodride is the flagship tyre brand of Hangzhou Zhongce, China's largest tyre manufacturer. Its range of high performance tyres is now supported by refreshed branding, a new UK website and further development in terms of high performance products. Its SA37 offers a new generation of asymmetric ultra-high performance tyres.  Adopting a Silica Tech compound the SA37 benefits from enhanced grip which in turn provides shorter braking distances.  A strong central rib guarantees excellent handling on both wet and dry surfaces. It is joined by the comprehensive SA07 V-Z rated range and the asymmetric SA05.
Constancy offers a continually expanding range, including the LY566 UHP tyre. It has a strong central rib for improved driving stability, while large tread blocks improve performance at high speeds. The tread design helps to reduce noise and enhances grip on wet surfaces.  Available in a wide range of sizes up to 24" rim, the LY566 is the flagship tyre for the brand. Constancy also offers the LY688 for tyres up to 17" rim size. Horizontal grooves provide excellent water drainage whilst the central rib helps to reduce heat generation.  This tyre offers a comfortable ride for drivers of mid-size passenger cars.