Magna Tyres Group enjoying continued growth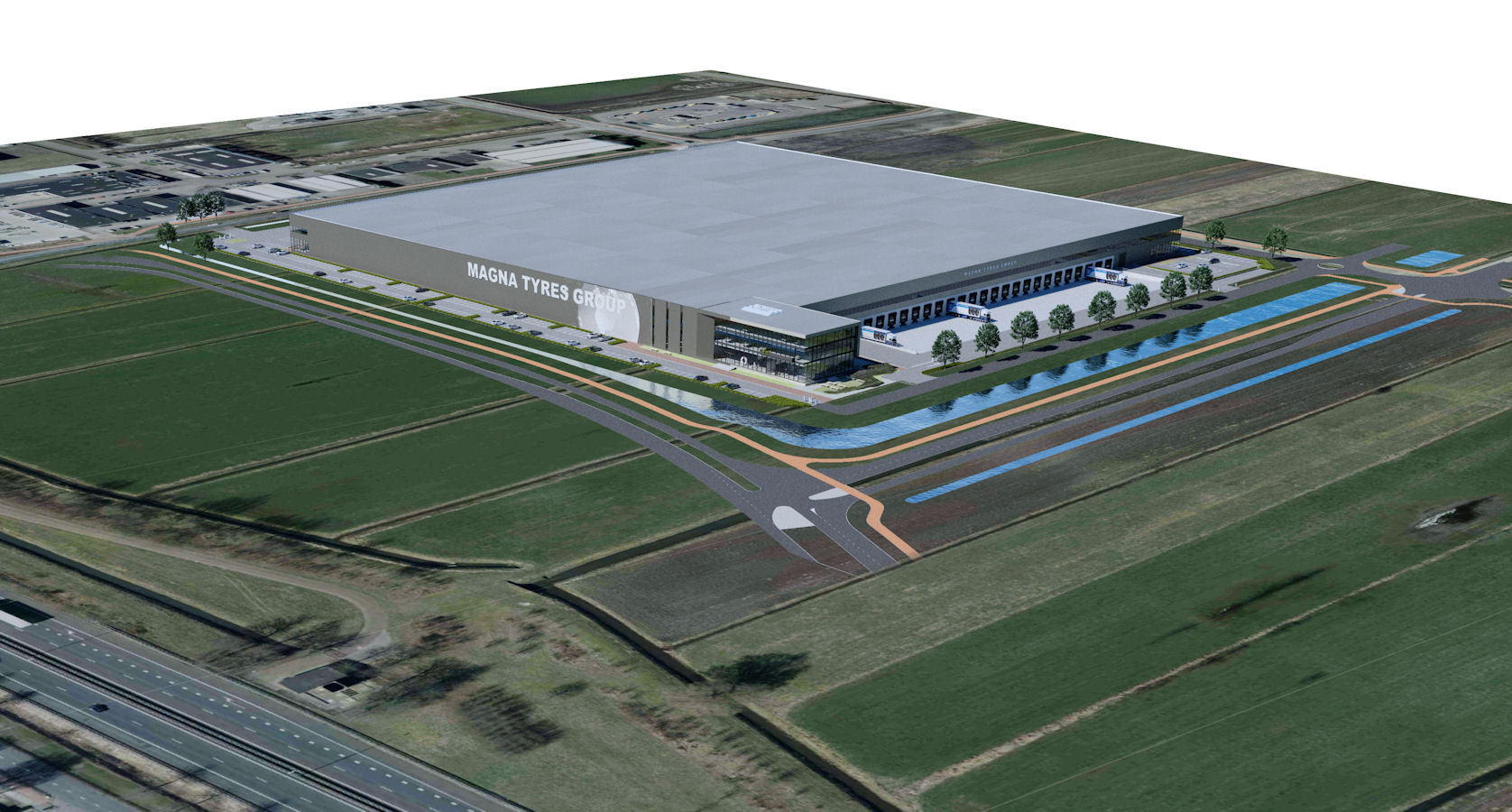 The concept is beautiful in its simplicity – listen to customers and respond quickly to their needs. For many companies, this is easier said than done. Not so for Magna Tyres Group. The Netherlands-based earthmover and off-highway tyre specialist maintains short decision-making paths and prides itself in its flexibility. For Michael de Ruijter, these qualities reflect the Magna Tyres culture of "doing things our own way."
This desire to do things differently underpins Magna Tyres' goal of providing end users an alternative, a product that optimises cost per hour without yielding on quality. "Feedback tells us that customers want tyres that deliver the best cost per hour without being over-engineered," reports the company founder and chief executive officer. "Their experience with the most expensive premium tyres is that these don't give the best cost per hour in many cases."
De Ruijter positions Magna as a "premium second tier" tyre brand that sits just below its 'big three' premium rivals: "We see ourselves as the best second tier brand in the world." Claims as bold as this from a premium segment challenger attract attention, and de Ruijter enjoys the challenge of converting sceptics to customers. "Product quality at a price far below the premiums, it's too good to be true – this is a line we've heard constantly over the past 13 years," he shares. "My response has always been that users should try us and see for themselves. Most who do have remained our customers to this day.
"As we are a private company we can make split-second decisions," the chief executive officer adds. "We can listen to our customers and respond fast with what they need, expect and can't find elsewhere. In certain cases, we can tailor-make products to suit customer requirements, and our service is always tailor-made. We're the only company in the EM segment doing this."
OE growth expected
The list of customers who've chosen to 'go the Magna way' includes numerous machinery manufacturers. The fledgling tyre firm's first original equipment supply agreement was signed during the OTR tyre shortage of 2006; Terex Corporation approached de Ruijter in the hope of procuring tyres for its equipment. "We had capacity to supply and Terex's own testing demonstrated what our products are capable of," he comments. Terex is still a Magna Tyres customer these days, one of at least 22 OEMs who fit Magna tyres to their products.
Magna Tyres' entry into the original equipment market paralleled its aftermarket debut, and OE now accounts for 15 to 16 per cent of total business. With new deals starting soon this proportion will increase next year, but Michael de Ruijter considers it prudent to cap OE business at 30 per cent. "That is our philosophy and important for our independence as a privately-owned company."
Original equipment deals are nevertheless welcome, and Magna Tyres is getting ready to work with a further six or seven machinery manufacturers between now and the end of 2019. "OEMs have an 18-month rolling forecast, so we already know where they're going next year. We're anticipating exceptional growth," says the chief executive officer. "Three major manufacturers supply 99 per cent of all original equipment business within the earthmover tyre market. They can't respond as quickly to market changes as we can and won't be able to meet demand. We're the best alternative, there's no better second-tier product than ours. That's already been proven."
Healthy order books
Business is booming within Europe's construction sector, strength also seen in the UK in June when activity hit a seven-month high. The global mining industry is currently in good shape as well, and heightened activity within these businesses means healthy order books for tyre makers. Demand for 25-inch and larger sizes recently exceeded Magna Tyres' ability to supply these products for the first time ever, and the company is now working to rectify this. "So much growth is taking place, and not just in the OE segment," observes de Ruijter. "Increased machinery production leads to demand on the other side."
Taking into account CAGR growth projections of at least four per cent for the global construction industry and expectations of even more pronounced growth within the mining sector, Magna Tyres' turnover projections for this period are highly achievable and perhaps even err on the side of caution. The company anticipates revenue growing at least 30 per cent within its earthmover tyre business by the end of 2020, compared with last year's turnover of around 90 million euros. "This is our official projection, but the result will probably be considerably higher," adds de Ruijter.
Vacu-Lug appointed UK distributor
Magna Tyres produced approximately 50,000 earthmover tyres last year and is on track to surpass this by at least (and quite possibly much more than) 20 per cent in 2018. This production includes both the Magna tyre brand and MTP, the company's tier three product. Both brands are exclusively distributed in the UK by Vacu-Lug.
Michael de Ruijter relates that Magna Tyres' current sales in the UK "are exceeding everything we've done in the past," and he credits Vacu-Lug with a major role in this development. "Vacu-Lug has done a fantastic job of helping us gain market share in the UK." The relationship between the two companies dates back some 11 years, however an official exclusive distribution arrangement was only formalised this past April. "We'd reached the point where changing the structure of our cooperation was important for generating better business and providing security for both parties."
Another recent development at Magna Tyres is the start of tyre manufacture in the Netherlands. De Ruijter shares that production at the company's facility in Hardenberg is "running to expectations" and should reach 3,500 to 4,000 units next year, continuing to grow to a capacity of 20,000 tyres per annum by 2021/22. Work on the company's new 50,000 square metre warehouse and offices at its headquarters site in Waalwijk, the Netherlands, will also begin in the coming six months. The project will be completed in the first quarter of 2020. stephen.goodchild@tyrepress.com