International tyre recyclers eye UK market as sun sets on waste exports
New technologies address the continuing growth in end of life tyre waste
The UK has often been all too ready to deal with its end of life tyres (ELTs) by exporting the problem to developing nations. The country's – and many other developed western nations' – willingness to export waste as a cheaper alternative to dealing with waste product domestically has led to government action both at home and abroad. India, a key market for UK waste exporters, joined several South East Asian countries in introducing measures to counter the growing problem of foreign waste stockpiling and pollution this year. Meanwhile the UK government's Environment Bill, refreshed since the 2019 general election in the early months of 2020, promises "powers which will allow government to stop the export of waste…to developing countries."
The Tyre Recovery Association secretary general, Peter Taylor called for action from the tyre market in February when he said: "The true cost of tyre recycling has long been masked by artificially low pricing for exported waste especially to India." Into this context we have seen a number of new announcements relating to tyre recycling in the UK over the last month, including new players and technologies entering the market.
Below, Tyrepress reports the latest news from the sector.
Tyre recycling and energy generation – why the time is now
IRR Waste 2 Energy discuss the reasons for increased innovation and interest in end of life tyre recovery in 2020
Early in 2020 the UK government suggested a tentative plan to ban the export of all end of life tyres (ELTs). The timing was unfortunate, with the challenges of the rest of 2020 becoming increasingly apparent at the start of spring. However, with strict recycling, energy from waste, and environmental targets to meet over the next twenty years or so, many companies are pressing ahead in raising awareness and innovating within the broad recycling sector. ELTs represent a particularly important part of the new era in recycling introduced by the UK's Environment Bill, not least because of new and incoming measures internal and external against used and end of life tyre exports, a popular, yet often damaging solution to the problem. Rory Hughes, technical director at IRR Waste 2 Energy, and a waste and recycling expert with more than 35 experience in the industry, told Tyrepress why adopting a more holistic approach to tyre recycling is the way forward.
Carlton Forest offers 'visionary' new tyre recycling technology
A new pyrolysis-based tyre recycling technology is to help achieve targets set out by the Government Environmental Plan, according to the Carlton Forest Group. Subsidiary Carlton Forest IRR Waste 2 Energy will exclusively supply its continuous pyrolysis technology to businesses, urban regeneration schemes and local authorities across the UK. Established in South Africa in 2006, IRR was acquired by the Carlton Forest Group in 2018. "Our technology is quite simply game changing and presents new opportunities for the UK to explore how it can responsibly deal with its hard to recycle waste, such as end of life tyres," said Graham White, group commercial director at Carlton Forest Group.
Allan Vlah, Tim Yeo join Powerhouse Board as non-executive directors
UK technology company Powerhouse Energy Group has appointed Allan Vlah as a non-executive director with immediate effect. With twenty years' experience in the investment industry, Vlah (43) is a director in Aviva Investors' infrastructure group where he started and continues to lead Aviva Investors' Energy from Waste equity strategy. Powerhouse commercialises hydrogen production from waste plastics, including end of life tyres. Further to the completion of its acquisition of Waste2Tricity Limited, Powerhouse also appointed Tim Yeo as a non-executive director with immediate effect. Yeo has wide experience in government, serving in the Environment and Health Departments, and subsequently as Shadow Secretary of State for Trade and Industry in the Shadow Cabinet. He is currently the chairman of the New Nuclear Watch Institute, Honorary Ambassador of Foreign Investment Promotion for South Korea and since 2007 has been a non-executive director of Getlink SE, operator of the Channel Tunnel whose market capitalisation on the Paris Bourse exceeds £6 billion.
Planning permission granted for Powerhouse DMG process facility in Cheshire
Powerhouse Energy Group has developed a proprietary process technology known as DMG. This can convert waste plastic, end-of-life-tyres, and other waste streams efficiently and economically into syngas. Valuable products such as chemical precursors, hydrogen, electricity and other industrial products may be derived from this syngas. The technology is one of the world's first proven, modular, hydrogen from waste (HfW) process.
The Powerhouse DMG process can generate up to two tonnes of road-fuel quality H2, and more than 58MWh of exportable electricity per day. It produces low levels of safe residues and requires a small operating footprint, making it suitable for deployment at enterprise and community level.
Norwegian startup choses UK for first tyre recycling plant
Norwegian tyre recycling startup, Wastefront AS has confirmed that its first plant will be located in the UK. It plans to invest between £20-30 million on the recycling facility, with its construction resulting in employment for around 100. When fully up and running, Wastefront adds the plant will employ between 20 and 30 people full time. The company, founded in 2019 in Oslo, is now deciding where to locate its first site. The company tells Tyres & Accessories that its plant will be the first to combine conventional technology with Wastefront's own proprietary technology, which will minimise the environmental impact typically associated with traditional tyre pyrolysis. It adds that this will "make the UK plant the 'greenest' of its kind."
Wastefront uses pyrolytic reactors to break down tyres using thermal decomposition – a process commonly known as pyrolysis. Wastefront's pyrolytic reactors comply with all local environmental regulations, it says. And the company also works to ensure compliance with all planned future regulation updates.
Wastefront appoints ex-Wintershall DEA deputy CEO, COO as chairperson
Norwegian tyre recycling startup Wastefront, has appointed Maria Moræus Hanssen as its chairperson. Heading up Wastefront's board, Hanssen brings international experience from top-level positions within oil, gas and energy companies such as Hydro, Equinor, Aker and Engie. She has served as a board member of multiple Scandinavian industry leading companies – including Det norske oljeselskap ASA, Electromagnetic Geoservices ASA, and Yara International – over the past twenty years, with current, active board member positions at Alfa Laval, Scatec Solar and Oslo Bygg. She was previously deputy CEO and COO at Europe's leading oil and gas company, Wintershall DEA. Wastefront has also announced its first £25 million tyre recycling facility will be built in the UK.
Could Covid impact lead to widespread 'dead-end' stockpiling of waste tyres?
The Tyre Recovery Association outlines its concern that high recycling prices combined with cashflow problems for tyre businesses could lead to 'an ugly and very expensive problem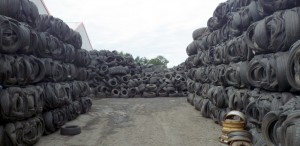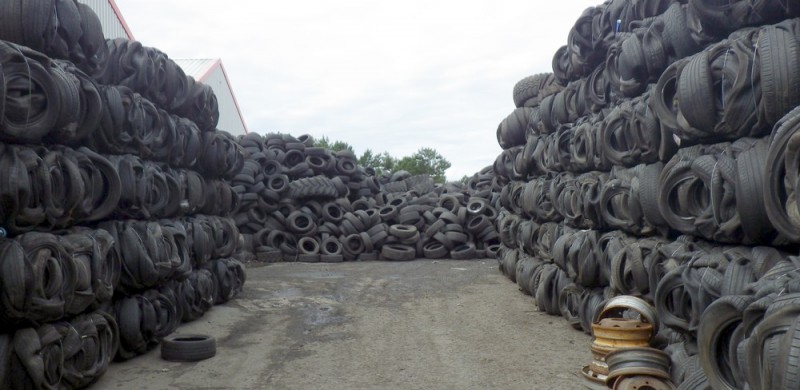 The Tyre Recovery Association is urging the Environment Agency to be more vigilant about stockpiling waste tyres. The association is concerned that the current relaxation of stockpile permitting rules could lead to operators storing more waste tyres than they can handle. With recycling gate prices high and cashflow under enormous pressure, the temptation to accept unrealistic collection price offers is great. However, if the collector is unable to process waste tyres as a result, abandoned waste tyre stockpiles could become "an ugly and very expensive problem", which could prove damaging to the reputation of the tyre business as a whole.
Enviro and Michelin extend strategic partnership letter of intent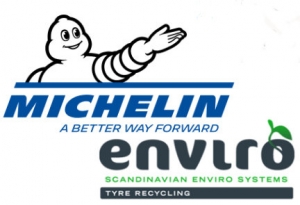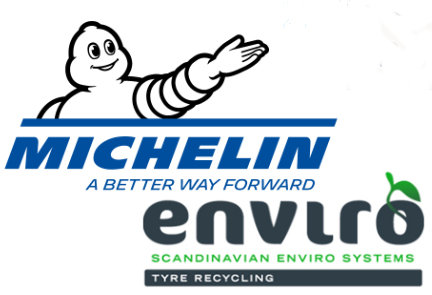 Enviro and Michelin have extended their recently signed letter of intent regarding a strategic partnership between Scandinavian Enviro Systems (publ) and the French global tyre manufacturer until October. The original exclusivity agreement built into the initial letter of intent was due to run out on 31 July and would have meant that Enviro couldn't co-operate with other tyre manufacturers and tyre suppliers until after this date. That too has been extended until the end of October.
Initially the two parties expected that a final agreement would have been reached by the middle 2020, but the negotiations have been delayed at least partly due to the ongoing pandemic.
Australian tyre recycler expanding into Europe
As we reported last month, Australian tyre recycler Green Distillation Technologies (GDT) believes the time is right for them to expand internationally. Now the company is highlighting its intentions to move into the European market. Tyres & Accessories understands that Greece and Italy are at the top of the list, but talks are also ongoing in the UK.
Explaining why Europe and why now, GDT chief operating officer Trevor Bayley said that the recent statement by Fazilet Cinaralp at the webinar organized by the Bureau of International Recycling (BIR) who said that only 42 per cent of the 12 million tonnes of end-of-life tyres (ELTs) generated in Europe each year are recycled, had heightened GDT's interest
Green Distillation Technologies considering UK and other international markets
Australian tyre recycler Green Distillation Technologies, which recycles tyres according to a kind of pyrolysis process, is considering expanding into the UK and other international markets.
Expansion began with an agreement with a tyre collection business who are so confident in the Australian technology that they have increased their commitment to GDT from 10 tyre recycling facilities across the US to 15 with the construction of three key plants to commence as soon as the regulatory agreements and government approvals are obtained.
SME uses recycled tyres for innovative pothole repair solution
British motorists pay a high price for repairs to damage caused by potholes. Claims for pothole damage are estimated to total around £4 billion annually, according to insurer Green Flag. And such is the public outcry over the state of the country's roads that the government set aside a fund of £2.5 billion in the latest Budget to address the problem. To addres this, Roadmender Asphalt, a Sheffield-based bitumen technology company, has developed a novel approach to pothole repairs. The company uses mastic asphalt, one of which is called Elastomac. This novel thermoplastic includes seven end of life tyres in every tonne.
Tyre reuse
&

processing rate rising in Australia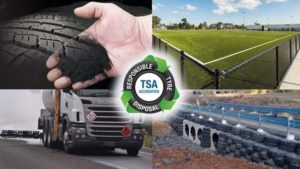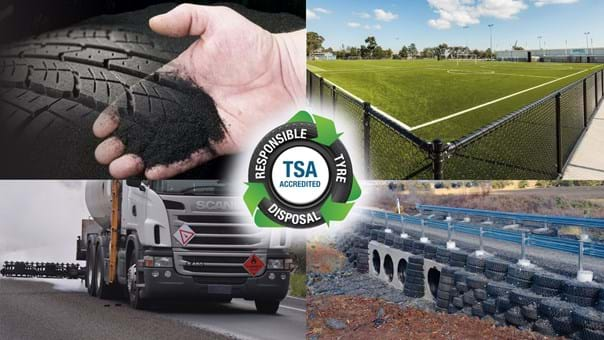 According to a report published by Tyre Stewardship Australia (TSA), 69 per cent of the 466,000 tonnes of end of life tyres generated within the country in 2018-19 were recovered for reuse or processing into tyre derived products or in thermal processing. This amount is the equivalent of 40.3 million car tyres.
The 40.3 million tyres equivalent can be accounted for as follows:
Reuse: 85,000 tonnes, the equivalent of 10.6 million used car tyres
Tyre derived products: 190,000 tonnes, the equivalent of 23.8 million car tyres
Thermal processing: 48,000 tonnes, the equivalent of 5.9 million car tyres