Allan Vlah, Tim Yeo join Powerhouse Board as non-executive directors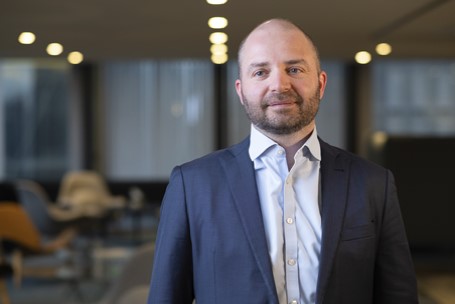 UK technology company Powerhouse Energy Group has appointed Allan Vlah as a non-executive director with immediate effect. With twenty years' experience in the investment industry, Vlah (43) is a director in Aviva Investors' infrastructure group where he started and continues to lead Aviva Investors' Energy from Waste equity strategy. Powerhouse commercialises hydrogen production from waste plastics, including end of life tyres. Further to the completion of its acquisition of Waste2Tricity Limited, Powerhouse also appointed Tim Yeo as a non-executive director with immediate effect. Yeo has wide experience in government, serving in the Environment and Health Departments, and subsequently as Shadow Secretary of State for Trade and Industry in the Shadow Cabinet. He is currently the chairman of the New Nuclear Watch Institute, Honorary Ambassador of Foreign Investment Promotion for South Korea and since 2007 has been a non-executive director of Getlink SE, operator of the Channel Tunnel whose market capitalisation on the Paris Bourse exceeds £6 billion.
Prior to joining Aviva Investors in 2012, Vlah was a vice president at the Macquarie European Infrastructure Fund with a focus on transportation and renewable energy. He was previously a research analyst and portfolio manager covering energy and infrastructure trusts for TD Waterhouse Investment Advice. He holds an MBA from the Saïd School of Business at Oxford University and is also a CFA charterholder.
On joining the board of Powerhouse Allan Vlah said: "It's not every day in the infrastructure space you come across a company that has the potential to meaningfully change the world. The DMG technology sits at the nexus of converting a harmful waste product into an essential feedstock with industrial, transportation and power generation applications. I am more than excited for the opportunity to support Powerhouse realising this grand ambition."
Cameron Davies, chairman of Powerhouse, said: "On behalf of the Board, I would like to express how pleased we are to have Allan join as a non-executive director. His wide experience and specialist knowledge of the energy sector and infrastructure financing will be of immense benefit to the Company in terms of developing a strong and solid presence for our DMG waste to energy conversion technology across the UK and its roll out in selected international markets."
On joining the Board of Powerhouse Tim Yeo said: "I am delighted to join the board as this exciting new era in Powerhouse's history begins. Our technology is capable of both producing affordable clean hydrogen and addressing the global problem of plastic waste. It will thereby deliver two important environmental benefits simultaneously."
"I look forward to working with my new Powerhouse colleagues, and with our partners Peel Environmental, to bring this technology successfully to commercialisation."
Cameron Davies added: "On behalf of the Directors I would like to warmly welcome Tim to the Board at a transformational moment for Powerhouse Energy. Tim's background and experience is strongly aligned with our strategic vision and will undoubtedly be of real value as we see our DMG technology become a first of a kind commercial reality at Protos in Cheshire followed by its broad roll out across the UK and into potential waste plastic to energy markets internationally."
Planning permission granted for Powerhouse DMG process facility in Cheshire
Powerhouse Energy Group has developed a proprietary process technology known as DMG. This can convert waste plastic, end-of-life-tyres, and other waste streams efficiently and economically into syngas. Valuable products such as chemical precursors, hydrogen, electricity and other industrial products may be derived from this syngas. The technology is one of the world's first proven, modular, hydrogen from waste (HfW) process. The Powerhouse DMG process can generate up to two tonnes of road-fuel quality H2, and more than 58MWh of exportable electricity per day. It produces low levels of safe residues and requires a small operating footprint, making it suitable for deployment at enterprise and community level.
Planning permission was granted to Peel Environmental and Waste2Tricity (Protos) for their DMG facility at Protos Energy Park in Cheshire in March this year. Cheshire West and Chester planning committee approved the planning application made by Peel and W2T for Plot 10b. The application is granted with conditions that were expected and will be complied with by Peel and its construction team.
David Ryan, CEO of Powerhouse, said: "We congratulate Peel and W2T on the success of the planning approval for the first facility utilising our proprietary DMG technology. The decision represents a key milestone for Powerhouse and, after developing the technology alongside Protos at Thornton Science Park, we now look forward to working alongside Peel to complete funding and delivering the first commercial application of the DMG technology, creating hydrogen from waste plastics and helping to kick start the hydrogen revolution in the North West."