Green Distillation Technologies considering UK and other international markets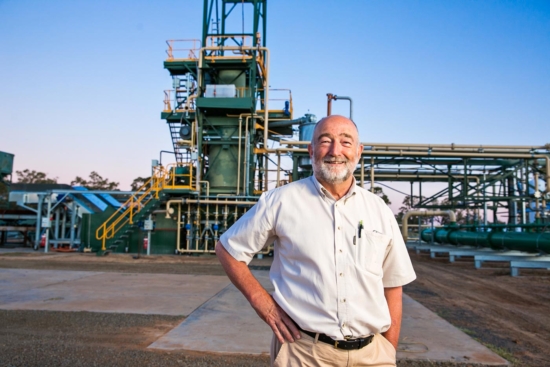 Australian tyre recycler Green Distillation Technologies, which recycles tyres according to a kind of pyrolysis process, is considering expanding into the UK and other international markets.
Expansion began with an agreement with a tyre collection business who are so confident in the Australian technology that they have increased their commitment to GDT from 10 tyre recycling facilities across the US to 15 with the construction of three key plants to commence as soon as the regulatory agreements and government approvals are obtained.
Details of the UK plans are sparse so far. However, GDT reports that it has made a further agreement for three plants in the UK. These plans are said to be in an advanced planning stage, with government and local planning approvals are being sought.
Then there's the agreement to build up to five plans in South Africa, with the first in Cape Town is at the stage of securing government permission and consolidation of the first customer to buy the recycled carbon and oil. As South Africa has five tyre manufacturing plants and five steel mills there is a significant local market demand for the outputs, particularly for the carbon.
GDT's Chief Operating Officer Trevor Bayley, said that in Australia they want to bring their original commercial facility at Warren, New South Wales to full production capability, build a second plant in Toowoomba, Southern Queensland for which all the Government approvals are in place and they have plans for five further tyre recycling facilities in Gladstone, Wagga, Geelong. Elizabeth and Collie (WA).
"With the international roll out plus Australia, that would make a total of 30 plants, with each having a capacity to process 19,300 tonnes of ELT's comprising a mix of passenger car, 4WD and truck tyres.
"The volume of valuable recycled material that is produced by the process is quite impressive and a typical 10 kg car tyre will yield 3.7 litres of oil, 4.68 kg of carbon, 1.95kg of steel, a 70kg truck tyre will provide 26 litres of oil, 33 kg of carbon, 13.65 kg of steel and a 4 tonne oversize mining dump truck tyre will yield 1,570 litres of oil,1.7 tonnes of carbon, 0.76 tonne of steel.
"Based on the projected output of the 30 plants that are currently proposed, this will add up to an annual total of 214,230,000 litres of oil, 270,970 tonnes of carbon and 112,900 tonnes of steel.
"There is no shortage of raw material as there are 1.5 billion ELT's discarded globally each year with Australia generating around 25 million ELT's a year while the USA currently discards more than 250 million ELT's.
"In the light of this burgeoning environmental disposal problem our approach provides a recycling solution as we turn a world problem into valuable and highly saleable materials," Trevor Bayley said.
"We have been campaigning to raise $20 million to bring our original commercial facility in Warren to full production capability as well as build Toowoomba and although our current international investment will be in the vicinity of $230 million, it is proving to be very difficult to raise the funds in Australia from local investors, or Government sources….Government funding has been very important to us during the R&D phase, but there is a real problem in securing funding to move to the commercial stage," he said.
Trevor Bayley said that their business has been built on Australian academic excellence with the inventor of the process Denis Randal, who is also their Technical Director having a PhD and degrees in chemistry and metallurgy and the National plant manager Zac Cox having degrees in chemistry and chemical engineering and our Warren plant supervisor having a PhD in mechanical engineering.
Bayley concluded: "Our approach has always been to build an enterprise which is sustainable for the long term. Our policy is to construct a plant on a purely cost basis so that we maintain our involvement in the plant and provide on-going input to future operations and to be able to implement new technological improvements as our research and development discovers new ways of improving our performance and the return from what we produce.
"For example, we are working with New Zealand innovator CarbonScape, which has developed the means of producing graphite from sawdust from the sawmills close to their facility in Blenheim. We have found that the carbon we produce is very compatible to the technology and the results are very promising. If we are successful, it will greatly enhance the value we obtain for our carbon.
"Pyrolysis tyre recycling plants that are made in China, have high emission processes and are not suitable for use in an Australian environmental regulatory environment and are mainly used in India, Malaysia and Cambodia. Pyrolysis achieves a very different result as it produces no steel, a low-quality oil and a carbon that requires reprocessing."