Norwegian startup chooses UK for first tyre recycling plant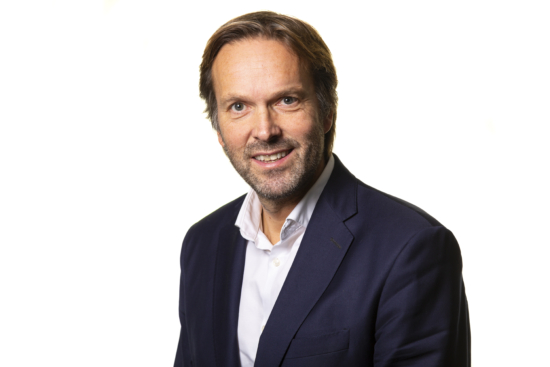 Norwegian tyre recycling startup, Wastefront AS has confirmed that its first plant will be located in the UK. It plans to invest between £20-30 million on the recycling facility, with its construction resulting in employment for around 100. When fully up and running, Wastefront adds the plant will employ between 20 and 30 people full time. The company, founded in 2019 in Oslo, is now deciding where to locate its first site. The company tells Tyres & Accessories that its plant will be the first to combine conventional technology with Wastefront's own proprietary technology, which will minimise the environmental impact typically associated with traditional tyre pyrolysis. It adds that this will "make the UK plant the 'greenest' of its kind."
The company's new chairperson, Maria Moræus Hanssen, said: "The UK is a global centre of industry, which makes it an ideal location for our first plant. The plan is to then expand across Europe as the technical solution and business concept continuously evolves." The firm has received funding from the Norwegian state-owned company and national development bank, Innovation Norway.
Wastefront uses pyrolytic reactors to break down tyres using thermal decomposition – a process commonly known as pyrolysis. Wastefront's pyrolytic reactors comply with all local environmental regulations, it says. And the company also works to ensure compliance with all planned future regulation updates. The gas purification system removes pollutants, organic compounds and harmful solid particles without releasing anything into the environment. This purified gas is also used to feed the reactors in operation. It promotes self supply for the pyrolysis process without an extra heating source. The technology complies with the emissions levels and specifications established by the European standards.
Need for innovation
As end-of-life tyre (ELT) waste continues to grow, so does the need for innovation, Wastefront adds. Deloitte's Global ELT Management Report, 2019 estimated that 29 million metric tonnes of vehicle tyres reach the end of their lifespan each year. It added that this represents an underreported but major cause of pollution due to their non-biodegradability.
Wastefront argues that since its output allows tyre producers to manufacture new tyres, it offers an opportunity for vehicle manufacturers to enhance their environmental credentials. It currently employs a combination of proven technology and proprietary processes, but adds that it is dedicated to developing environmentally friendly and sustainable tyre recycling methods.
The EU Landfill Directive made it illegal to dispose of whole tyres in 2003, with the addition of shredded tyres in 2006. Many EU countries, however, are now exporting tyres abroad to nations with fewer restrictions. As a result, the effectiveness of the directive is consistently undermined as entrepreneurs capitalise on the growing need for tyre disposal, setting up companies with the sole purpose of exporting ELT waste to landfills in foreign countries at low costs. The UK is no different, with a history of legal actions against firms illegally shipping ELTs to low cost markets. What's more, the country's Tyre Recovery Association is concerned that the tough market conditions caused by the Coronavirus pandemic will lead to a spike in illegal stockpiling of waste tyres domestically.
The complex blend of materials, including natural and synthetic rubber, fibre and wire, means tyres are highly durable and not naturally biodegradable. Tyres deposited in landfill sites result in the leaching of toxins into the soil and surrounding water tables. In some countries landfill sites also serve as a breeding ground for mosquitoes spreading malaria and Zika virus, a major global ramification of tyre waste that is heavily underreported.
Wastefront says its industrial tyre waste recycling options "combine a profitable business proposition with a reduced environmental footprint." Pyrolysis allows it to take advantage of the high-energy content in tyres, with re-utilisation opportunities in areas such as alternative fuel manufacturing or rubber production. In addition, these commodities can provide the chemical building blocks required for carbon product manufacturing, as well as be used in the manufacturing of new tyres.
By converting tyre waste into usable commodities, Wastefront offsets carbon emissions, where the alternative to the recycled commodities is often crude oil, or unrefined petroleum; a fossil fuel which creates a significant amount of air pollution when refined down.