How will war in Ukraine impact European tyre production?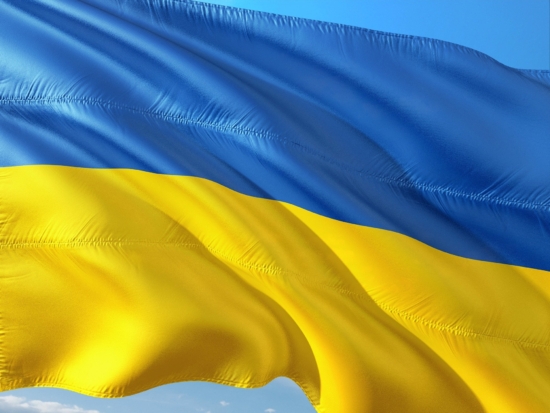 The tragedy of war always has repercussions. Russia's invasion of Ukraine at the end of February is no exception. With reports of thousands of deaths and hundreds of thousands of people already displaced, the human cost is incalculable. While blood is being spilt in Ukraine at a horrifying rate, this war is being fought on at least three fronts: military, electronic and financial. The human cost of the military dimension is beyond the scope of this publication. Likewise, cyber-warfare is probably a bridge too far (unless we are talking about vehicle cyber security, which is of increasing importance right down to the aftermarket garage level – see pages 16 to 17  of our forthcoming March edition for more on this). The economic cost of the war in Ukraine, however, will have an inevitable impact on European tyre production directly due to conflict and indirectly due to logistics and the impact of sanctions.
As this issue went to press on 1 March 2022, much of the Western world has imposed sanctions on Russia designed to slow down its economy and impact its ability to make war. For example, there was the multi-lateral decision to kick Russia out of the Swift international payment system and efforts to freeze key assets. Together, such moves will take chunks out of the Russian economy. Depending on who you ask, it will either result in a 20 per cent contraction of the Russian economy in the second quarter 2022, followed by around 3.5 per cent for the full year (JPMorgan), or the "the collapse of the Russian economy", according to the French finance minister. The reasoning behind the worst-case scenario is, according to Bruno Le Maire, the scale of Russian assets that are going to be frozen by the US and EU, which Le Maire values at around $1 trillion. Furthermore, the sanctions impact all the major Russian banks and the Russian central bank.
Without access to international capital, that means real tyre production challenges for factories operating in Russia. Domestic players without access to global scale and supply chains are likely to be hardest hit.
JSC Cordiant (formerly known as Sibur Russian Tyres) is the leading Russian tyre manufacturer, according to the company's website. Cordiant runs three factories and five subsidiaries, which together means the firm purportedly led the Russian-built tyre market (as of year-end 2012). Back then, total Cordiant market share amounted to 21.8 per cent. Local car tyre segment equated to 18 per cent; light truck tyre market share, 25 per cent; and in truck tyre segment it was 33.5 per cent. Total tyre production output amounted to 8.7 million tyres in 2012 across some 400 models and sizes across three main brands – Cordiant (car and light truck tyres), Cordiant Professional and TyRex (both truck tyres). Around 20 per cent of output was exported. Back then, the plan was to increase car and light truck tyres production up to 10 million units a year by 2017 and truck tyre production up to 1 million tyres a year. The long-term goal was to achieve overall tyre production capacity of 12 million units a year.
However, Cordiant's assessment overlooks PJSC Nizhnekamskshina, which is part of the PJSC Tatneft's Tyre Manufacturing Complex. And Tatneft is, of course, is the fifth largest oil and gas player in its own right. According to Nizhnekamskshina, it is the largest manufacturing enterprise the Russian Federation and "among the leading manufacturers of passenger and light truck tyres in the CIS countries". The first automobile inner tube was manufactured at the enterprise in April 1973, and in October 1974 the factory produced its millionth tyre. In 2016, the company manufactured its 400 millionth tyre.
Trading under the Kama, Kama Euro and Viatti tyre brands, Nizhnekamskshina became the first supplier in the Russian market to be homologated on major international OEMs such as Fiat, Volkswagen, Skoda and Ford. Tatneft's tyre brands are positioned in the lower to mid-range segments with Kama described as "C", Kama Euro as "B/C" and Viatti as "C".
Production-wise, output is said to have remained stable at 9 to 10 million tyres for the five years between 2012 and 2017. In other words, Tatneft products account for about 20 per cent of the Russian tyre market. During the same period Russian tyre market demand declined from 62.3 million tyres in 2012 to 51.3 million tyres in 2017 as a result of an economic slowdown in the Russian Federation.
However, towards the end of that decline, demand is said to have grown 18 per cent in 2017 compared with 2016. Tatneft sold 13.1 million tyres that year, which was a new record for the Nizhnekamsk tyre-manufacturing complex. That result equated to 1.1 million tyres of growth or 9 per cent compared to the previous year. Nevertheless, the market share of Nizhnekamsk tyre fell slightly that year to 19.3 per cent as result of strong over tyre demand growth.
Whichever firm is actually the biggest, with capital being squeezed, Russian tyre manufacturers are likely to rely on strategic vertical integration (Tatneft makes synthetic rubber and carbon black, amongst other things) and strong intra-regional links.
But, of course, these are just representatives of the indigenous tyre production market. To this we must add the Russia-based production of global tyre players.
Pirelli, for example, operates the Kirov and Voronezh tyre factories. And some of its key shareholders are related to those Russian businesses. Bridgestone, for its part, runs a car tyre plant in western Russia. Continental has a factory in Kaluga. And Michelin makes tyres in Davydovo. At the same time Titan International Inc's Voltyre-Prom JSC operation makes farm and industrial tyres at Volzhskiy, near Volgograd – to name just a few.
Of course, we mustn't forget that there are at least four tyre manufacturers in Ukraine itself – Rosava, Dneproshina and Eurotire.
Then there are the tyre factories operating in the countries that border Ukraine – Moldova, Romania, Hungary, Slovakia, Poland, and Belarus. Of those, Poland, Romania and Hungary are home to very large amounts of tyre production capacity from leading global companies including: Apollo, Bridgestone, Continental and Pirelli.
However, the latest word from the European parliament is that – at the moment at least – there is nothing to stop imports of tyres or rubber from Russia into the European Union. And therefore, while it will remain a considerable challenge producing tyres in Russia for all the reasons above and a number of financial, logistical and (judging by the responses to Nokian's statement that it is caring for its colleagues in Ukraine on social media) ethical and corporate responsibility reasons, there is nothing to stop tyres made in Russia from being sold in Europe.
See the International section of March's Tyres & Accessories for more as well as the further coverage and analysis in the April edition of the magazine.