Nokian moves selected tyre production out of Russia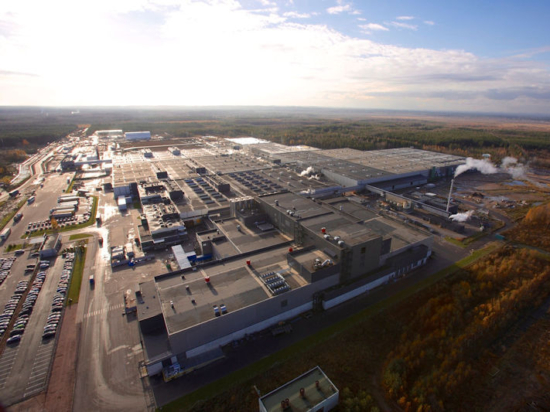 In light of the Russia-Ukraine war, Nokian has established a crisis management team to safeguard staff and production at its Vsevolozhsk, Saint Petersburg, Russia tyre factory and is relocating the production of certain tyre lines to Finland and the US. Nokian employs 1,600 people in Russia. Net sales in the company's Russia & Asia business unit amounted to 336 million euros in 2021.
Writing in a statement issued 25 February 2022, Nokian Tyre officials said: "…A crisis management team has been established and is functional, and we are prepared for different scenarios…we are shipping tyres closer to our customers, securing the raw material supply to our factories, transferring production of selected key product lines from Russia to Finland and to the US…"
However, the statement also reports that the Nokian factory in Russia is currently "working at full capacity" and sought to mitigate the impact on tyre output. According to the officials, transferring production of certain product families to Finland and to the US started "before the current crisis as part of our growth strategy announced in September 2021, covers products more important for markets outside Russia and is not significant in terms of the total volume".
Since the statement stipulates that "all our heavy tyres are designed and manufactured in Finland" and that Nokian's "tyres for truck and buses are designed in Finland and produced in the EU", the implication is that the transfer of production and other disruption relates mainly to passenger car tyres.
At the same time as addressing production concerns, executives remain keenly aware of the economic impact: "We are also monitoring closely the development of sanctions and potential counter-sanctions. We have activated our contingency plans to mitigate the financial and operational impacts to our business."
But overall, the human impact remains the company's top priority: "Nokian Tyres has followed the situation in Ukraine with great sadness and we hope for a quick diplomatic solution to this tragedy. For us the safety of our employees is number one priority. We will do everything we can to support our Nokian Tyres team in this situation."