ZC Rubber opens virtual Westlake, Goodride & Arisun showrooms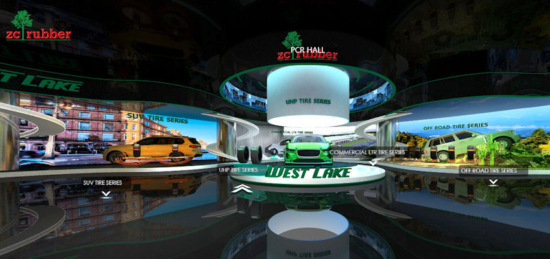 Lockdown has spurred many companies on to greater creativity in how they market and sell their products, and ZC Rubber is no exception. The tyre maker has launched virtual showrooms for its Westlake, Goodride and Arisun brands, giving visitors a 360-degree experience and access to more than 50 tyre products.
The immersive VR experience allows users to experience each virtual tyre up close. They can explore the tyres in detail from different angles and zoom in on specific elements. Videos and product descriptions provide further information.
Visitors are automatically directed to the VR showroom for their local region – a process not yet perfected, as the site decided I was in North America – and once within the showroom users can choose from three tyre categories: Consumer (PCR/LTR) tyres, commercial truck (TBR) tyres, and OTR tyres. Other areas within the virtual ZC Rubber headquarters building provide information about the company's history and culture.
"We are thrilled to create a highly engaging online tyre tour for users around the world to see and learn more about our tyres in an easier way safe at home. This VR Showroom allows us to interact with our customers and end-users like never before," says ZC Rubber. "We are also thinking about bringing our smart factory to the public through VR in the future."
Beginning 15 January, users will be able to experience the VR Showroom from their smartphone, tablets, and computers by visiting the Westlake (www.westlaketyre.com), Goodride (www.goodridetire.com), and Arisun (www.arisuntires.com) websites.