Protyre becomes latest Goodyear agri range distributor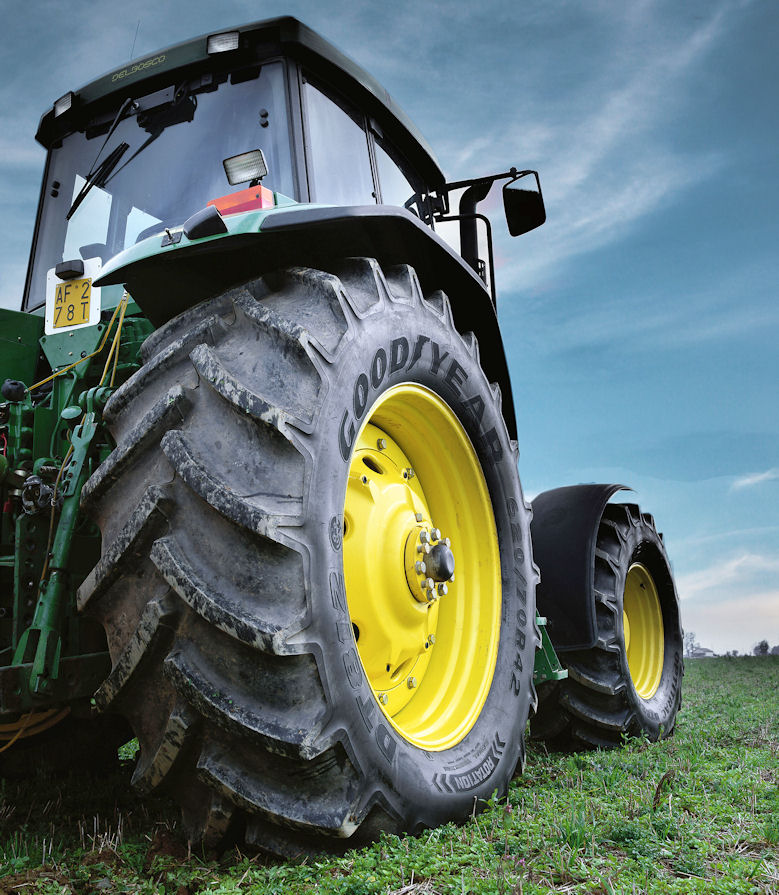 Micheldever group company Protyre is once again distributing Goodyear agricultural tyres within the UK market. It will supply the Goodyear Farm Tires range from its 20 agricultural centres across the country; it already reports high levels of customer interest from Protyre outlets in areas such as Cumbria, Pembrokeshire, Derbyshire, Bristol and Essex.
"We are absolutely delighted to have teamed up with Goodyear Farm Tires once again," says Matt Richardson, agricultural sales manager for Micheldever Group. "I've been with the company for well over 30 years and fondly remember the times when we worked with Goodyear on the agricultural side previously.
"The two things that stood out then were that the products were always very reliable and durable and they had a very knowledgeable and dedicated team. It's early days but the same characteristics appear to still be true of Goodyear Farm Tires now, which is fantastic."
The new range of Goodyear Farm Tires includes 85, 70, 65 and XL Tractor Drive Radials, as well as specific designs for sprayers, harvesters and industrial applications. Plans are already in place to expand the offering over the next 18 months.
Richardson adds: "After an absence from the agricultural market, it would have been easy for Goodyear Farm Tires to have initially come back with a limited range of products and sizes but that isn't the case.
"There is a good range of tyres which suit the modern farming needs and it's exciting that there are plans for the range to grow further over the coming years.
"We have had a lot of interest in Goodyear Farm Tires from farmers right across the UK and it bodes well for a very positive year."
"This is an extremely positive step for us towards growing our market share in the UK," comments Lindsay Hart, European tyre sales director for Titan International, which manufactures the Goodyear agricultural tyre range and has been responsible for the brand's return to UK and European agricultural markets. "Not only does the Micheldever Group have a very strong reputation, it also provides fantastic coverage across the UK so we look forward to working closely with them to get Goodyear Farm Tires to the end user.
"Our distribution network is constantly growing and we are always looking to build on that strong foundation."
Titan International has been manufacturing Goodyear Farm Tires in America for more than a decade and recently purchased the licence for the European and UK markets, introducing the first products in the returned range last year. It has also made a significant investment in new plant and equipment to manufacture tyres specifically for the European market.