Goodyear Farm Tires secures South West Tyre Services UK distribution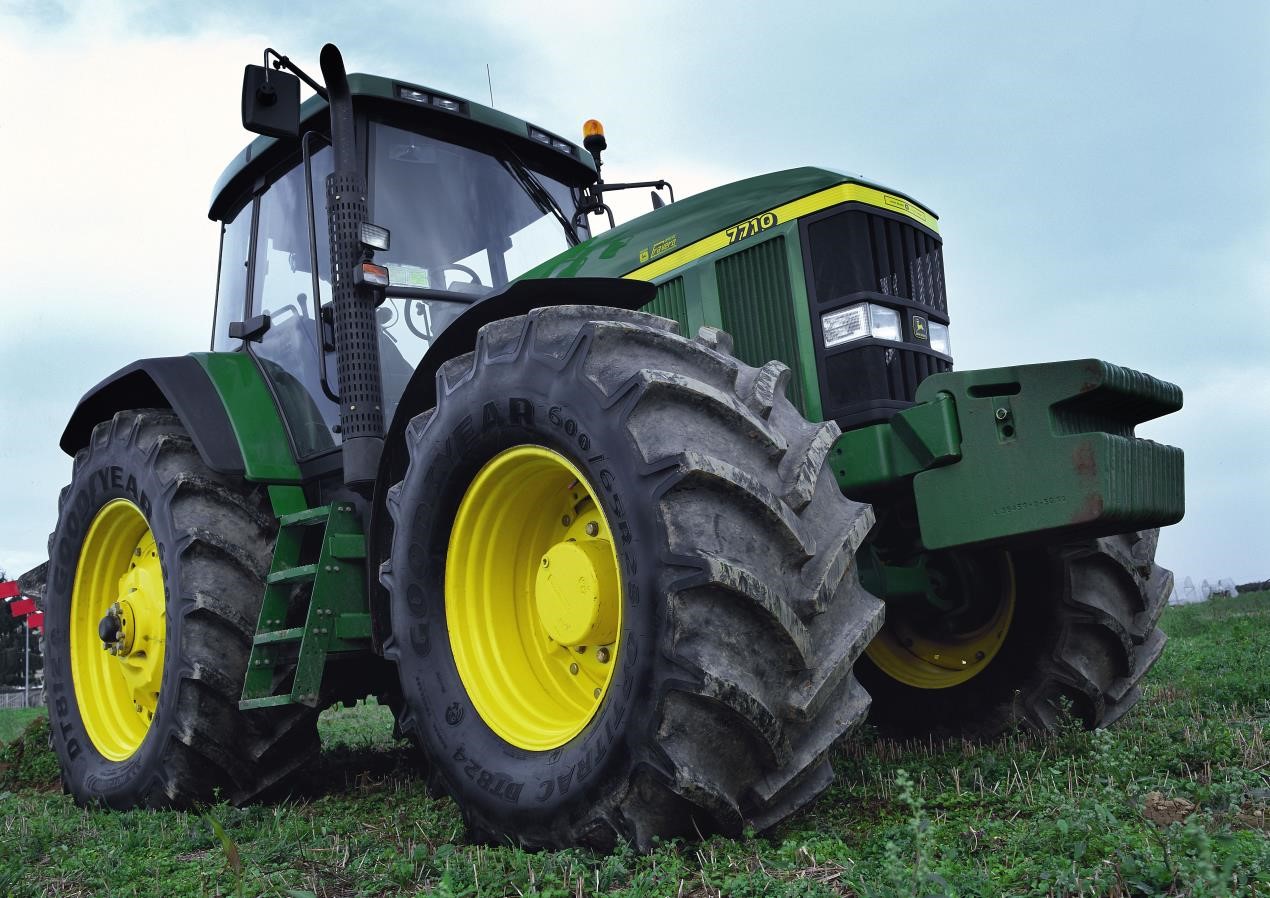 Goodyear Farm Tires has recruited a new distributor. South West Tyre Services, based in Somerset, has added Goodyear brand agricultural products to its portfolio. The brand, manufactured by Titan International, has been building a network of distributors across the UK and Europe since returning to the market last year. Titan told Tyres & Accessories that the deal with South West Tyre Services strengthens its position in the UK agricultural market. The distributor's range includes tyres for cars, commercial vehicles, agricultural and plant machinery.
John Pearce, one of the owners of South West Tyre Services, said: "We were looking for a new brand to partner with which provided a high quality of tyre at the right price point and Goodyear Farm Tires fits the bill on all levels.
"We have agricultural customers across the UK and the return of Goodyear Farm Tires has created a very positive talking point.
"The Goodyear brand has an extremely strong reputation and we are delighted to be associated with the company.
"We have already seen high demand for the Goodyear products, most notably the Optitracs, and I only expect that to grow over time.
"There is a genuine feelgood factor around Goodyear Farm Tires amongst the farming community because the products have been proven previously over a good number of years."
New range of radial ag tyres
The new range of Goodyear Farm Tires complements the current radial portfolio. It includes 85, 70, 65 and XL Tractor drive radials, as well as specific designs for sprayers, harvesters and industrial applications. Plans are already in place to expand the offering over the next 18 months.
Lindsay Hart, European tyre sales director for Titan International, said: "South West Tyre Service is well known amongst the agricultural community across the UK and we are delighted that they are now formally one of our distributors.
"We are hugely excited to be expanding the Goodyear Farm Tires range for the UK and mainland Europe and we are seeing a very positive reaction.
"Our distribution network is constantly growing and we look forward to building on that strong foundation."
Titan International has been manufacturing Goodyear Farm Tires in USA for more than a decade. It returned to the European and UK markets last year after Titan purchased the licence. It has also made a significant investment in new plant and equipment to manufacture tyres specifically for the UK and European markets.