Goodyear Farm Tires organises virtual tractor parade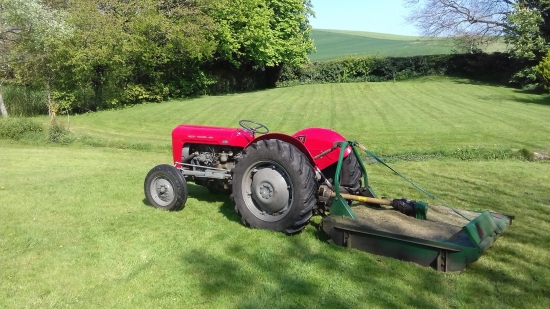 Although a number of UK-based agricultural shows have been postponed during the COVID-19 outbreak, Goodyear Farm Tires has found an innovative solution to keep the wheels turning on one traditional show highlight for the farming community. The brand, which returned to the UK and European markets in 2019, has staged its own virtual vintage tractor show during lockdown.
A social media call for participants led to around 40 farmers submitting videos and tractors of their vintage farm machinery A three-minute montage was created, with more than 20,000 people viewing it inside the first 48 hours.
"We are living through an incredibly difficult period for everybody, including the farming community," comments Lindsay Hart, European tyre sales director for Titan International. "We know how popular and anticipated agricultural shows across the UK are so, while we are in lockdown, we wanted to try and recreate a little of the magic which makes these events so special.
"The response and feedback we have had has been fantastic and I'd like to thank everybody who not only took the trouble to send in pictures and videos of their vintage machinery but also those who watched it.
"More than ever, any way in which we can bring some smiles to people's faces should be explored and hopefully we are rekindling some happy memories for the farming communities and others."