Cooper showcases 4×4 HP tyres with Liberty Walk Europe at Autosport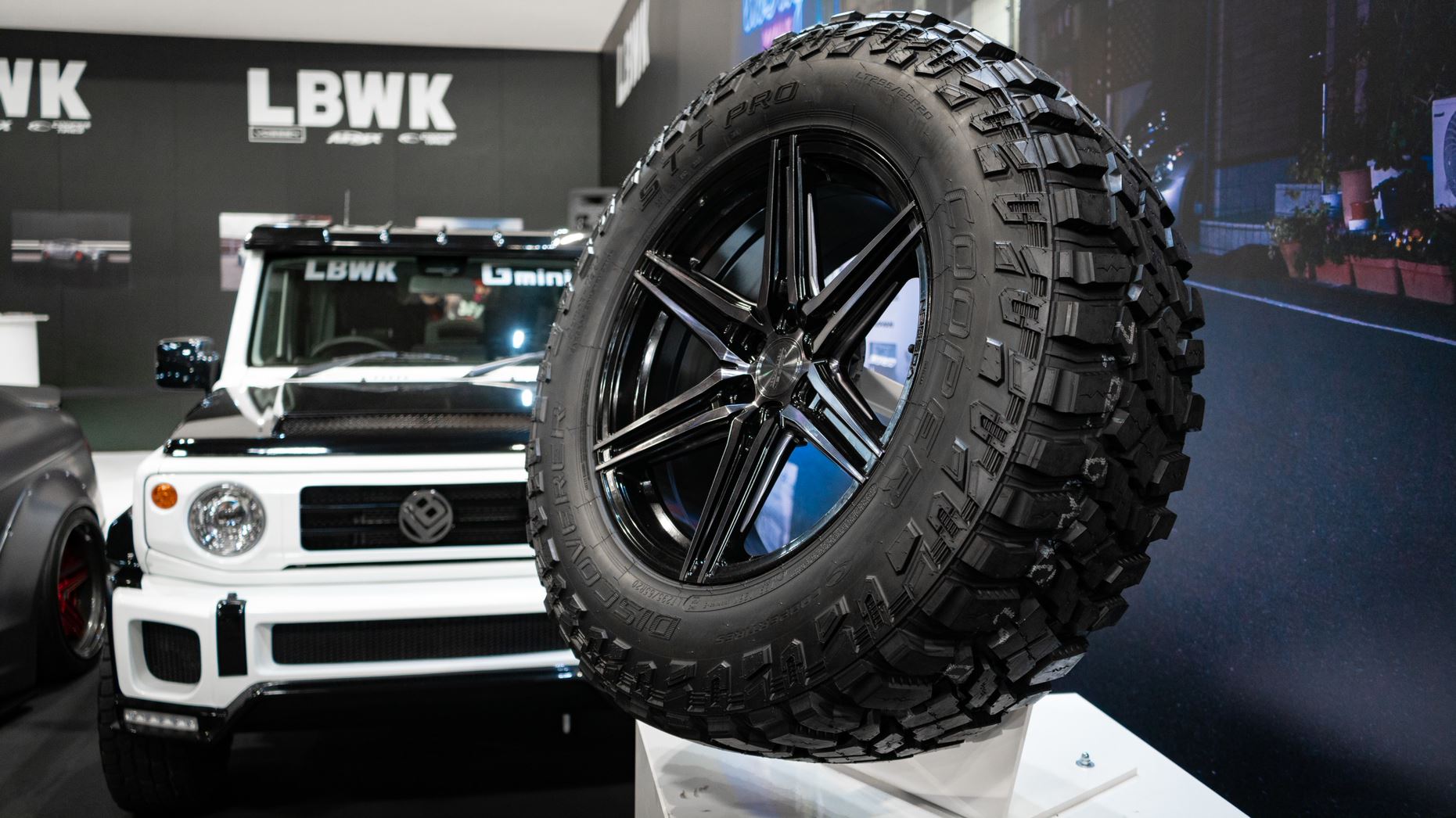 A selection of Cooper 4×4 and high performance tyres equipped tuning company Liberty Walk's vehicles at the 2020 Autosport International show. Exhibiting in the 'Performance & Tuning Car Show', Liberty Walk Europe's eye-catching stand contained Cooper's Zeon 4XS Sport and the Cooper Discoverer STT Pro POR.
Featuring an asymmetric tread pattern, the Cooper Zeon 4XS Sport is designed for performance CUVs and SUVs, while the Cooper Discoverer STT Pro POR is Cooper's most extreme off-road biased 4×4 tyre, manufactured with Armor Tek3 construction for increased durability. Both tyres were mounted on Vossen Wheels designs, another of Liberty Walk Europe's premium performance partners.
In addition, the Cooper Discoverer AT3 4S was fitted to a modified Suzuki Jimny, showcasing the companies' first collaboration as part of a special upgrade to the four-wheel drive, off-road mini SUV. Alongside Liberty Walk Europe's specialist body kit, the car was equipped with a set of all-season, all-terrain Cooper Discoverer AT3 4S tyres.
Michiel Kramer, sales and marketing director, Cooper Tire Europe, said, "As Liberty Walk Europe sets trends on the tuning scene, Cooper is proud to provide performance essentials with a diverse range of tires. We enjoyed showing off the Jimny at Autosport International and look forward to many more projects in the future."
James Pearman, owner/director, Liberty Walk Europe, said, "Cooper Tire Europe wholly understands and meets our expectations for vehicles such as the new Suzuki Jimny G-mini, which was on show at Autosport International using the Cooper Discoverer AT3 4S. We look forward to continuing to work with Cooper and thank them for being an integral part of our Autosport stand."