Tag: Performance & Tuning Car Show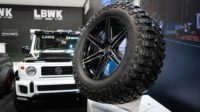 A selection of Cooper 4x4 and high performance tyres equipped tuning company Liberty Walk's vehicles at the 2020 Autosport International show. Exhibiting in the 'Performance & Tuning Car Show', Liberty Walk Europe's eye-catching stand contained Cooper's Zeon 4XS Sport and the Cooper Discoverer STT Pro POR.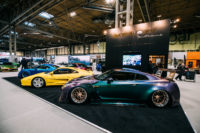 "Fake parts" have risen to become a multi-billion-pound problem affecting the safety and performance of vehicles in motorsport and on the road, according to European Union Intellectual Property Office (EUIPO) estimates. January's Performance & Tuning Car Show at Birmingham's NEC will hold a forum at which consumers can seek expert advice on this worrying trend.